UKRAINE - IHRC
PRESS NOTE > Eastern Europe > Ukraine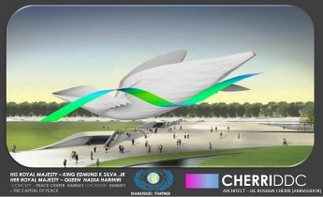 MESSAGE FROM THE INTERNATIONAL HUMAN RIGHTS COMMISSION TO GOVERNMENTS AND PARLIAMENTS AND INTERNATIONALS ORGANIZATIONS

International Human Rights Commission calls for the governments and parliaments of countries and international organizations to support Ukraine to recognize military groups who call themselves as "Donetsk People Republic" and the "Lugansk People Republic", according to UN Security Council Resolution 1373, as terrorist organizations with all legal and international implications.

The consequences of such a decision against terrorists should be very significant to the jurisdiction of their terrorist activities and freeze the assets of not only the terrorists but also their sponsors, both financial and ideological, and have an impact on the country, with the acquiescence of which their citizens are fighting in Ukraine on the side of the terrorists, and now fighting on the side of the military aggressor Russia!

The emergence of "Donetsk People Republic" and the "Lugansk People Republic" is a well-designed and pre-prepared plan for Russia to seize the territory of Ukraine, and to bring Ukraine into a state of chaos and terror, and if you do not to counteract this, aggressor may be not only at the border of the European Union, but also in its territory!

Among the militants of terrorist organizations is not only citizens of Russia and Chechnya, but also the citizens of Serbia, France - European Union countries, the countries that have should resist aggression and defend democratic values, rather than turning the democratic principles in a way to make a profit using this military crisis only for profit.

This position unwittingly encourages the ideology of "Orthodox terrorism", which is no less dangerous than the terrorism of Osama Bin Laden and Islamic fundamentalists.

Actual legal assessment of Russia's aggression against Ukraine at the international level can be a key factor in stopping the bloodshed and preserving the territorial integrity of Ukraine and to prevent possible terrorist acts from Russia, from which already been a victims in other countries around the world.

We fully support the position of Ukraine as it was stated on behalf of the Permanent Representative of Ukraine to the UN mr. Yuriy Sergeyev, who asked for help from the international community.
"Given these difficult circumstances, we are forced to apply for international economic and financial support to help Ukraine to resist foreign aggression. We urge the international community to continue to put pressure on the Russian Federation, and to make her stop the aggression and to abandon the policy, it is unacceptable in the XXI century ".