INTERNATIONAL HUMAN RIGHTS COMMISSION - IHRC
La Commission Internationale des Droit de l'Homme
Humanitarian Foundation in the European Union
"What we doing now, we doing for generations."
Secretary General IHRC Sir Rafał Marcin Wasik
IHRC is International Human Rights Commission Intergovernmental Foundation
dedicated to humanitarian assistance, control and protection of human rights and respect for the whole world. It is an intergovernmental, non-profit, impartial and independent organization. Its members are always there where armed conflicts, cataclysms, terrorist attacks, arbitrary rule arise ... and they always respond to the needs of the aggrieved and the deprived who suffer from the violation of rights, genocide, poverty, having to undergo lumpenization. Today, we have representatives in more countries.
---
IHRC –
International Human Rights
Commission
– was registered in Ukraine in 2014. Her goal was to help resolve the conflict in the territory of this country. Since there was an urgent need to extend this activity to other countries of the world in 2017, the Foundation of the same name was established in the Czech Republic, which took over many years of experience in difficult conditions and became the coordination center of organizations associated with a common idea: Because what we do today, we do for Generations
World-wide IHRC members are active in the international arena searching for optimal diplomatic solutions. An example of this is the Minsk Meetings for Stopping the Donbas War. The proposals of the IHRC group have found wide application in the preparation of this meeting as well as a partial solution to the problem in the east of Ukraine. The IHRC also helped to identify the personalities of illegal mercenaries from various countries fighting in the territory of Donbas, helped in the liquidation of terrorist groups Motorola, Ghost and Orient also by accurately pointing the places and personal details of people recruiting mercenaries. Thanks to IHRC's direct working contacts with the Prime Minister of Serbia, Alexander Vucič, a ban on imprisonment of all recruitment activities and the participation of Serbian citizens in military operations not conducted by the Serbian army was introduced
there. This report was widely described and commented on
...more
---
Promoting and respecting human rights and promoting them both at the regional, national and global levels are IHRC goals. Our activity is promoted through the organization of a wide series of activities to promote the Universal Declaration of Human Rights and its actual application in legislative systems. The most important are:
- Migration policy and immigrant rights;
- EU integration policies, in particular for non-EU eastern countries;
- Respect for peace and dialogue between nations;
- Monitoring of electoral systems and
- Legislative processes in the EU as well as in Eastern and African countries and in national social protection systems and respect for human rights
IHRC has a direct impact on EU policy in accordance with art. 7 transparency register in the following topics:
1. migration policy, respect for human rights and European integration policy;
2. direct interaction with EU parliamentarians, legislative proposals aimed at increasing respect for human rights for migrants and European integration
3. carrying out activities having an indirect impact on European policy, organizing periodic meetings and conferences, including high-level meetings, especially in the sector:
a) migrations,
b) assistance to a refugee and
c) help and cooperation with non-EU countries
IHRC has active offices and representative offices in the Czech Republic, Germany and Ukraine. Representatives in Estonia, Great Britain, Slovakia, Montenegro, Lebanon, Algeria, Guinea-Bissau are in the process of organizing. IHRC Honorary Ambassadors Office works excellently in Kosovo, USA, Argentina, Mexico, Venezuela and Spain. IHRC very effectively promotes and builds a network of volunteers around the world, associating them in the IHRC
Special Monitoring Mission.
One of the most important IHRC projects being implemented is "ZAPORA 1". This project aims to stop economic migration to Europe from the African region by building centers creating economic and social conditions, inducing the local population to give up economic migration to Europe. As part of this task, the IHRC signed a Memorandum of Understanding (MoU) that ensures the government's sympathy and full cooperation with the IHRC to accomplish this task.. At the same time, efforts to sign analogous MoU with the Government of Algeria are far advanced. In both these countries, the IHRC plans to establish a residence and training center, where apart from formal issues, the emphasis will be placed on medical and training (language and professional) matters.
---
The International Human Rights Commission
received the official status of a lobbying organization accredited to the European Parliament:

The Official Number -ID is: UNGM 557579
the IHRC is simultaneously accredited as PROVIDER OF SERVICES for humanitarian assistance and protection of civil rights to the following UN agencies;

Currently, the Head Office (Headquarters in the European Union) of
IHRC
is registered in the Czech Republic ID 05967023
Due to many years of experience in the conflict-affected areas, in 2014, the Central Office of IHRC Eastern Europe was established in

Ukraine

: 23, Volodymyrivska Str., city of Kyiv 01001. Its mission is to create an international network for protecting human rights in

Europe

,

the CIS countries

and

Middle Eastern countries

. Due to this, the Office has taken particular measures in favor of the state of Ukraine. As an international observer, the IHRC today carries out a number of activities related to monitoring the situation in Ukraine.
In 2018 in Bissau IHRC the Humanitarian Foundation signed the MOU with the Government of Bissau Guinea.
On October 27, 2014, the representatives of such countries as:

Poland

Ukraine




signed the incorporation of the non-profit social organization.
On March 3, 2017,
The Secretary-General of IHRC Sir Rafal Marcin Wasik,
together with the citizen of
the Czech Republic Mr. Ladislav Tesarik and citizen of the Ukraine Mr. Iurii Kiperman, established a non-profit fund under the same name,
where
the headquarters
of the organization is located at the address: 8 pesiho pluku c.p 2380, Mistek, PSC 738 01 Frydek – Mistek,
the Czech Republic
.
Also
IHRC
has officially established the representational office
of IHRC Ukraine 01001 Kiev, 23. Volodymirska Str.
Currently,
the representational offices of IHRC
have been developing in such countries as:

Czechia


Germany

Ukraine


Bissau Guinea


UK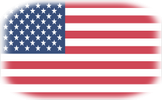 Austria


Lithuania


Poland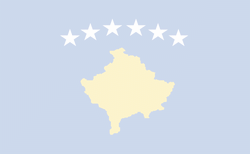 Kosovo



Slovakia

Algieria


U.A.E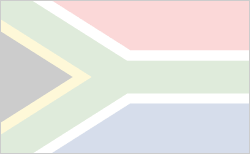 South Africa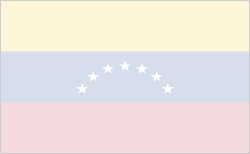 Montenegro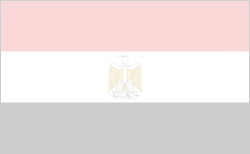 Egypt


Turkey


Hungary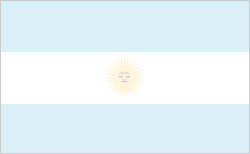 Moldova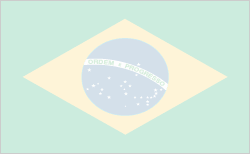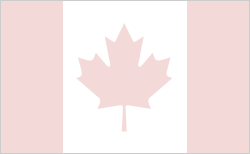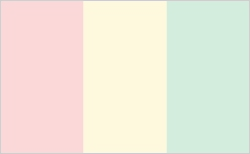 Guinea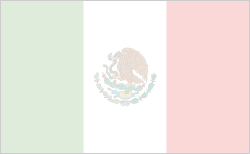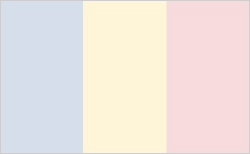 As well an IHRC office was established in:

Bielarus with the office in Minsk
Estonia with the office in Talin
USA with the office in New-York
Algieria with the office in Algier
Lebanon with office in Beirut
Bissau Guinea
130 embassies throughout the world are planned to be established up to 2020 year starting seven regions of IHRC:
European

Eastern Europe

North America

South America
Middle East

African

Asian

Balkan

Oceania

Since
2014
Sir
RAFAL MARCIN WASIK
is a
Secretary General
of
IHRC.
He is a citizen of
Poland
, and is chosen as Secretary General among of all members of
IHRC
in accordance with internal rules of organization.
IHRC

takes an active part in social protection of Ukrainian citizens while a great deal of people have to temporarily leave their region of settlement because of anti-terrorist operations in occupied areas following with receipt of

refugees

status .




IHRC

takes a part in assistance in matters of internal refugees, social and economic policy of

Ukraine

, as a member of group. The institutions have developed proposals on

peace plan

President of Ukraine

and the

Minsk Agreement (2014)

[3]

,

Minsk Agreement (2015)

of 5 September 2014, which were proved in practical usage of official response of

The State Emergency Service of Ukraine

[4]

.




IHRC

has recommended the Laws of Ukraine, as follows:



№ 4032
"On Creation of the "Crimea" Free Economic Zone and on Specifics of Economic Activity on the Temporarily Occupied Territory of Ukraine"
;
№ 4998-1
«On the legal status of internally displaced persons, which had to leave their place of residence as a result of occupation
ARC
and Sevastopol as well as situations, arising in connection with anti-terrorist operations within Ukraine.
A number of ongoing projects and laws are currently considering by the
Verkhovna Rada of Ukraine
.
Member of International Coordination Headquarters Minregion - The Ministry of Regional Development, Construction, Housing and Public Utilities Issues of Ukraine,Member of Global Shelter Cluster of Ukraine 2014-2016
IHRC
takes an active part in providing of social assistance for
Albanian minority
the
Republic of Macedonia
, in city of
Komanova
after serious conflicts with the Macedonian police in
2015
.
Issued:
Secretary-General to the International Human Rights Commission
Rafal Marcin Wasik