Volunteer SMM IHRC
is entitled to act as part of IHRC - Special Monitoring Mission International Human Rights Commission / SMM IHRC / programs, but has no right to represent and collect donations without separate authorization of the Headquarters - Czech Republic.
If you have any doubts or need additional information, please contact us at address:
e-mail:
volunteering@ ihrchq.org
Head of the Department
All Volunteer IDs are sent by HQ IHRC to the e-mail indicated in the questionnaire for self-printing.

The work performed by SMM IHRC Volunteers is completely free, IHRC HQ is not responsible for expenses incurred by the Volunteer. The volunteer may publish press articles on the website after the administrator's approval of the website ihrchq.org. Posting of posts and information on social networks is voluntary and open, the content of the posts is controlled by selected Editors. IHRC HQ is not responsible for content on social networks published by Volunteers.

/ India/
No.V454
Date of acession: 27.07.18

/ Algieria/
No.V455
Date of acession: 27.07.18

Hind Abbas
/ Iraq/
No.V456
Date of acession: 30.07.18

Ali Mudassar
/Pakistan/

Date of acession:30.07.18

/Pakistan/

Date of acession:30.07.18

Date of acession: 30.07.18

Peter Koome Kaburu
/ Kenya/
No.V460
Date of acession: 30.07.18


Date of acession:
01.08.18

Date of acession: 01.08.18

Date of acession: 01.08.18

Date of acession: 02.08.18

Date of acession: 03.08.18

Date of acession: 05.08.18

Date of acession: 07.08.18
Date of acession: 07.08.18

Ghadar Ali Abdullah Hamood
/ Yemen/
Date of acession: 08.08.18

Faheem Gulzar
Date of acession: 08.08.18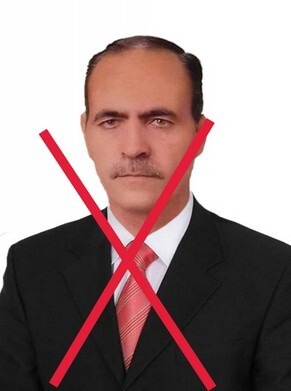 Ahmed Khattar Hamad Maryyan
Date of acession: 17.08.18

Date of acession: 18.08.18

Amal Abdul Karim Ahmed Marian
Date of acession: 18.08.18

Date of acession: 25.08.18

Date of acession: 25.08.18

Date of acession: 18.08.18

Date of acession: 28.08.18

Date of acession: 06.09.18

Date of acession: 11.09.18

Date of acession: 12.09.18

Date of acession: 11.09.18

Date of acession: 08.03.18

Date of acession: 16.09.18

Date of acession: 16.09.18

Date of acession: 17.09.18

Date of acession: 17.09.18

Date of acession: 17.09.18
Volunteers - SMM IHRC 2018 V
V455. Sahouli Fethi / Algieria /
V457. Ali Mudassar / Pakistan/
V458. Jamil Akhter /Pakistan/
V459. Muhhamad Saleem / Pakistan/
V460. Peter Koome Kaburu / Kenya/
V461. Muhammad Rafaqat Gondal / Pakistan /
V462. Majid Khan / Pakistan /
V463. Adnan Savdar / Pakistan/
V464. Lorik Gashi / Kosovo/
V465. Fazil Kha Patel Indie / India /
V466. Supratika Pattanaik / India /
V467. Jean-Francois SCHMIDT/ Switzerland/
V468.
S Kiran Rao / India/
V469.
Hanna Osman /Sudan /
V470.
Ghadar Ali Abdullah Hamood / Yemen /
V471. Fahem Gulzar/ Pakistan /
V472.
Ahmed Khattar Hamad Maryyan / Jordan /
V473.
Mohammad M. M. Seyam /Palestine /
V474.
Amal Abdul Karim Ahmed Marian / Jordan /
V475.
Sana Mohammed Algharidh / Saudi Arabia /
V476.
Lahcene Ferouani / Algeria /
V477.
Asghar Khan / Pakistan /
V478.
Ahmed Yasin Al-Humaidi /Syria/
V479.
Beuttah Migiro / Kenia /
V480.
Ahamed Meera Thamby / India /
V481.
J
anice Wachuka Maina / Kenia /
V482.
Aliyu Alkasim Yahuza / Nigeria /
V483.
Bonaparte Arnaud Mombo Nzengui / Congo /
V484.
Meera Thamby Farook
/ India /
V485.
Fareeda Ummal
/ India /
V486.
Abdullah Maraicar
/ India /
V487.
Samu Zalaiha
/ India /
V488.
Afridh Refam
/ India /
Volonteers SMM IHRC - 2012/2018
424.Paholka Dmytro
425.Matlab Najafov
426.Andriyishin Ludmila
427.Kalashnikov Gregor
428.Harmatyuk Sergey
429.Lutsenko John Nestorovych
430.Vasily Ivanovich Marchuk
431.Yatsenko Michael I.
432.Katenko Nikolai
433.Hramatyuk Sergey V.
434.Shamrai Yevgeny
436.Kondrahin Alexander
411.Smojanik Alexander.Skadovsk
412.Pidgrebelny Oleg.Kiev
397.Kupyn Vladimir Vasilvich
398.Mikhail Volynets
399.Futerko Yuri
400.Dupak Igor Yaroslavovich
401.Berezyak Mikhail S.
402.Berezyak Sergei Mikhailovich
403.Gritsishin Nicholay, Lutsk
404.Konsky Vitalij, Lutsk
405.Michael Marchuk, Rivnenska
407.Ziner Lyubov,
408.Haiduchyk Petro, Lutsk
409.Stets Mikola, Volinska
384.Petrishin Gregory Yulianovich
385.Kurtseba Vasily Ivanovi
394.Shamaev Nikolai Vasilyevich
343.Kissel NM
344.Lysyy Ivan Z.
345.Medvid Nicholas Iosipovich
346.Knyaz Igor Stepanovich
367.YaschikYaroslav M.
368.Girnyak Vasily
369.Litvin Viktor Stepanovich
370.Litvin Miliyanchuk
371.Skopyk Taras O.
372.Litvin Stepan
373.Kostyuk Taras M.
374.Ribachuk Andrew Yaroslavovich
375.Hohonik Vladimir Petrovich
376.Lyosik Yaroslav E.
378.Atamanyuk Jacob D.
379.Timofiychuk Dmitri Ivanovich
380. Kazyra Stepan Romanovich
381.Popovich Oleg Igorovich
382.Mikhaylishin Nikolai Antonovich
324.Vladimir Selivanov
325.Barkov Ivan L.
326.Rudnitskyy Vasily
327.Rudnitskyy Sergey V.
328.Tishchenko Tamara
329.Stasishyna Margarita Romanova
330.Konstantin Gerasimov
331.Belik Sergei Mikhailovich
332.Stepankova Svetlana Mikhailovna
333.Nikolai Petrenko
334.Zenevych Valentina
335.Derenskyy Mikhail
336.Belichko Irina
337.Marahovskyy Leonid Fedorovich
338.Yahnivskyy VP
339.Sidorenko VV
340.Yahnivska OO
341.Hops V.
342.Dudar Vladimir Stepanovich
311.Titarenko Julia
312.Julia O. Prus
313.Veher Inessa A.
314.Samoilov Elena
315.Boklan Nikolai Semenovich
316.Atamanchuk Alexei Alexandrovich
317.Derevinskiy Lydia G.
318.Sebba Vyacheslav V.
319.Anna Smith
320.Oksana Kovalenko
321.Rakoyid Anna Petrovna
322.Shelemetev Vadim S.
321.Valentina V. Konstantinov
322.Wojciechowski Igor
321.Ludmila Orlova
322.Kasynets Lyubov
321.Yuri Makarov
322.Marushchenko Ganna
323.Sopilnyak Tatyana G.
292.Miliyenko Ludmila Illivna
293.Khlopova Munir Rashityvna
294.Hertseva Elena
295.Smoylovskyy Andrew D.
296.Oakwood Natalia A.
297.Korabelska Valentina Romanova
298.Verbytska Ludmila Anatolivna
299.Roman E. Katchalov
300.Navrodska Lyudmila
301.Kal'chenko Lilia G.
302.Kravchenko Zinaida
303.Zbarazkiy Maxim
304.Tatyana Kravchenko Tarasivna
305.Dumpling Vladimir
306.Chugueva Antonina V.
307.Kvasha Svetlana Nesterov
308.Demchenko Olga
309.Buhrymenko Ludmila
310.Eugene A. Golub
270.Rozhen Catherine E.
271.Stanislav A. Bukovsky
272.Shvyryayeva Valentina
273.Gennady V. Shiryaev
274.Filonenko Anatoly
275.Iryna Petrova
276.Sergei Degtyarev
278.Kosenko PS
279.Goat Natalia A.
280.Martinenko Basil Savich
281.Kompanets Vladimir Y.
282.Martinenko Alexander
283.Lydia V. Shcherbakov
284.Murashova Natalia V.
285.Marycheva Iryna
286.Olena Movchan F.
287.Sklyaruk Catherine A.
288.Lusin Svetlana
289.Byelokrayinska Lyudmila
290.Ulyanov Natalia
291.Martinenko Nicholas V.
249.Elena Stepanova
250.Skrytskyy Igor G.
251.Vladimir N. Kushnyey
252.Makarova , Alla Arkadiivna
253.Krupchan Svetlana
254.Tatiana Rudnik
255.Goncharuk Natalia
256.Polyakov Victoria
257.Sergey V. Polyakov
258.Polyakov Victor G.
259.Hamat Victor A.
260.Burdakova Victor M.
261.Tureyskyy Vitaly I.
262.Papusha Olena
263.Tcherenkova Natalia
264.Svetlana M. Litvinov
265.Zavadskaya Raisa G.
266.Krasnopeyev Alexander S.
267.Bay Lyudmila
268.Ten Lyubov
269.Viktors Vasily
228.Cooper SM
229.Kosenko LA
230.BALLS AS
231.Unihovskiy LM
232.Balls VB
233.Kazimirsky IS
234.Gritsay VK
235.Kryvovyaz NG
236.Belichenko SI
237.Hawthorn II
238.Andrushkevych SM
239.Hapiyenko Svetlana Y.
240.Opryshko Nina
241.Kazmir Tamara M.
242.Babiyenko Larissa Illivna
243.Galina Ivanova
244.Karazyeyeva Svetlana Fedorovna
245.Ushakov Valentina
246.Vitryachenko Lydia V.
247.Music Alla Fedorovna
248.Churkin Lidia Ivanovna
207.Furmanchuk Svetlana A.
208.Lastovchenko Alexander
209.Simanov Igor
210.Tayokin Sergey
211.Motsar SL
212.Belozyorov Svitlana
213.Askochensky Yuriy B.
214.S. Alexandrov
215.Goyda Alla Gnativna
216.Leonid Vorobyev
217.Il'chenko V.
218.Neberidze Valentine Vladislavovna
219.Nyestyerkov Andrew E.
220.Indukayev Vladimir K.
221.Poplavska Alla
222.Starkov NP
223.Vasilyeva LN
224.Akimenko LA
225.Pustovoytova VM
226.Skobina TP
227.Berezhna NG
184.Hnatinska Nadezhda
185.Gubar Anna
186.Stashuk KI
187.The innkeeper Anna M.
188.Valeshko LM
189.Kovtun Natalya
190.Shevelenko Yulia V.
191.Kaplinska Tatiana
192.Alexander Shapiro Isakovych
193.Mudrenok Nadiya
194.Hurin Lidia
195.Zarutska Alla Arsenivna
196.Hnatiuk Catherine Y.
197.Kucher Galina Bronislavivna
198.Melikhov Sergey I.
199.Melekhova Olga Trofimovna
200.Krasiuk Elena
201.Uhrinovska A.
202.Stupina Valentina Pavlovna
203.Svynar Svetlana
204.Solonenko Alla Pavlovna
205.Brukarsh Tamara Samuyilivna
206.Smolyanova Olena
160.Sikalova Victoria Y.
161.Dyachenko , MV
162.Kovtunenko Tatiana
163.Omelyanchuk Lydia F.
164.Martynov Tatiana Alimivna
165.Lisovets Tamara P.
166.Maruha Lydia Feodosiyivna .
167.Manyachenko Larissa G.
168.Shavrina Irina V.
169.Yefymenko OO
170.Adamchuk Tatyana
171.Goroviy Valentine Prokhorchuk
172.Raisa S. Kuznetsova
173.Dotsenko Tatiana
174.Davtyan Svetlana Fedorovna
175.Queen Julia
176.Grigorenko Elena G.
178.Sheryemyetyev Yurii
179.Locksmith Valentine Myronivna
180.Ternavska Galyna
181.Andrew V. Petrenko
182.Hrubskiy SP
183.Martinenko Tatiana
136.Kubarskyy Andrew I.
137.Cherevko Elena Illivna
138.Korostovska Elena
139.Domanska Nellie I.
140.Kamzist I.ZH.
141.Avramenko Nina Mefodiyivna
142.Bulavina Olga F.
143.Shapran Nina G.
144.Siskin Yuriy
145.Zelnytskyy Andrei
146.Trygub Margarita V.
147.Medvedev Anatoliy
148.Tatiana Medvedeva
149.Chuyko Tatiana
150.Il'chenko Mikhail
151.Savchuk , Anna A.
152.Vladislav Koval
153.Hops Maria
154.Kutcenko Alexander
155.Alexander Golovko
156.Dolinchenko Michael G.
157.Kovtunenko Alexander G.
158.Kapshuchenko Vitaly V.
159.Kononyuk Tatiana O.
112.Dovgopol Basil Maksimovic
118.Bulavina Valentine Opanasivna
124.Korchakovska Julia E.
129.Piluyeva Elena Arkadiivna
134.Kyrpach Valentine Gavrilovna
135.Crammer Alexei Alexandrovich
93.Reshetnyak Galina Mykytivna
94.Kachanenko Valentina A.
95.Shelemeteva Marina Serhiyovna
110.Sergey Klimenko Evgeniyovich
62.Zholudev Vasily Mikhailovich
63.Sytenkova Zoe A.
64.Danshina Lyudmila
65.Zaharchenko Anatoliy
66.Gordienko Grigory
67.Oleksienko Irina
68.Zaharchenko Nina
69.Badylenko Thais M.
70.Sylenko Mary Yaroslavivna
71.Sevruk Natalia
72.Omelyanyuk Zinaida V.
73.Vakhitova Tamara D.
74.Nikolai Andreyevich Legeza
75.Manusenko AI
76.Khodorkovsky N.K
77.Oksana A. Fisher
78.Sienkiewicz Valentina
79.Stas LN
80.Bobko Vladimir G.
81.Irina Volodina
82.Prokopchuk V.
83.Valentina Nazarenko
84.Beresneva Larisa E.
85.Tsymbaliuk Vera
27.Gordienko Vasily Pavlovich
30.Vishnevskaya Anna Petrovna
41.Demisheva Anastasia Gavrilovna
44.Regina Hall Boleslavivna
50.Polishchuk , Leonid D.
53.Tishchenko Vladimir Antonovich
57.Os'mak Vitaly Dmitrievich
1.Bakun Olga Egorovna
2.Turchinska Anna M.
3.Vladimir Panasenko S.
4.Valery Nikitenko Y.
5.Tsekhanovych Julia
6.Humanenko Valery L.
7.Mamula Igor L.
8.Nedozhdiy Maxim
9.Samusik MI
10.Beetle Natalia S.
11.Kirillov Nina Matveyevna
12.Kazarez Natalia
13.Bryushenko Anna Feodorovna
14.Kropyvka Sofia Efimovna
15.Tsarenko Inna B.
16.Shudra Valentina
17.Bray Olga
18.Ryndych Larisa
19.Chmykh Alexander
20.Damascus Stanislavski
21.Voytenko Nina
22.Tsukur Natalia Petrovna
23.Evgeniy Melnikov
24.Tsukur Svetlana
25.Chumakov Vladimir