Woman project
What we do > Actions > Human Rights > Algeria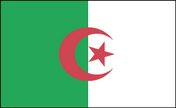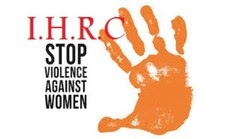 Violence against Woman Project -
People's Democtaratic Republic of Algeria

Violence against women is violent and deliberate behavior directed at women and takes many forms, whether moral or physical, and according to the United Nations definition, violence against women is the behavior against women and motivated by sexual neurosis, resulting in suffering and injury to women in the physical, psychological and sexual aspects, The threat in any form, deprivation and limitation of women's freedom in their private or public life is a practice of violence against women. Violence against women is a clear and explicit violation of human rights; it prevents them from enjoying their full rights and has serious consequences not only for women but also for society as a whole, with serious social and economic consequences. It is worth noting that violence against women does not define a particular culture, religion, country or social class, but is a general phenomenon
Violence is one of the most common forms of violence against women, usually caused by a male or female member of the family, This kind of violence includes physical harm to women, whether by beating or using a machine, and physical violence has serious health and psychological risks to the victim, and may sometimes result in the death of the victim as a result of excessive force and severe beatings. [2] Physical violence Honor crimes committed against women in the event of questioning their chastity [3] Verbal and psychological violence: Violence against women is carried out by derogatory words or insults that undermine it, as well as verbal threats and ill-treatment, including the threat of divorce. Psychological violence has negative effects on women's psyche, although Of the absence of obvious effects, but it leads to the injury of women with severe psychological diseases such as depression
[2] [4] Sexual violence: This violence takes many forms, including sexual harassment or any sexual threat, or any relationship imposed by coercion or rape. This form of violence may be practiced by the same husband at times. Under this type of violence, sexual violence in conflict situations means that women are vulnerable to rape in areas of political instability and war. [5] [3] Economic violence: violence that prevents women from gaining economic independence , And to keep it as a family member. This type of violence includes depriving women of education, work and training, which entitles them to enter the labor market and restrict their work within the home only, thus violating the right of women to work and limiting their freedom to choose the job they love.
[6] The causes of violence against women Women are subject to violence for several reasons, some of which may at the same time intertwine, resulting in greater and greater psychological and physical harm to women. The causes of violence against women are based on social, psychological and economic motives, :
Social factors
Social factors are the main drivers of violence against women. Social factors include the low level of education and ignorance among members of society, and thus the vulnerability to the erroneous beliefs related to family honor and chastity that spread in society and the surrounding environment. The consideration of the imposition of masculine power which appears in the form of physical and sexual violence alike. Psychological motivations: The psychological factors that have been formed in the personalities of the perpetrators of violence against women in childhood greatly affect their behavior and appear in the form of hostile behavior in the eldest; the most prominent psychological factors that the perpetrator of the victim in any way in his childhood, In which the father attacks the mother in any way, as well as the personality disorders that may lead to the creation of an anti-social personality. Economic factors: Economic factors are the most motivated violence against women in many societies today. This is due to the economic pressures of a large segment of society, low living standards, and widespread unemployment and poverty. Great on the family breadwinners, which often collide with the consumerism of women.
[7] The effects of violence against women Violence against women has serious consequences not only for women but also for their surrounding families and society. The most significant effects of violence against women are:
[5] Health effects: The first victim of violence against women is the woman herself, and women are affected by health problems such as serious injuries, bruises and wounds, which may lead to internal disorders, some digestive problems, affect movement, low public health, Some cases of violence result in death.
Psychological effects: Violence has a number of psychological problems, such as severe depression and mental disorder, which can lead the victim to suicide attempts as a result of the great psychological pressure that falls beneath him, and can cause problems such as alcoholism, smoking and drug addiction, which is reflected in Women's mental health in advanced stages.
Social effects: Because women are active members of society, all that passes through them is reflected on their family and the community environment significantly, and the problems caused by violence against women, family disorders, which in turn reflected on children and may lead to mental and emotional instability, Which affects their societal behavior in later stages of life.
Economic problems: Violence against women is a major obstacle to their effective role in society. When women are exposed to violence, women limit themselves to active participation in society and deny them the ability to invest in society. Violence against women also incurs additional economic burdens to the family as a result of the victim's health treatments. Prevention of violence against women To address and stop violence against women fully, all members of society must be very closely involved. Prevention of school curricula must begin with programs to define and protect violence against women, and to promote health and cultural awareness on this issue, Economic plans that enable women to enhance their role in society and to be an active member of the society by offering training courses to support the development of their skills and abilities, and to promote national strategies that promote equality between men and women and provide equal opportunities for each. National relationships that maintain the relationship between couples and promote the concept of relationship based on the principles of respect and understanding to create a healthy family atmosphere for children and the family as a whole.
[5] Campaigns to Stop Violence against Women A number of international organizations concerned with the defense of women's rights have launched numerous initiatives to stop violence against women. The UN General Assembly on November 25 has designated an International Day for the Elimination of Violence Against Women, Global awareness of the persecution of women has been called upon and the General Assembly has called on all international and human rights organizations to organize events that promote the concept of combating violence against women.
[8] In 2008, UN Secretary-General Ban Ki-moon launched the Unite for Ending Violence Against Women campaign, which calls on all members of society and its institutions to join forces to combat violence against women and to address them through the enactment of penal codes that criminalize perpetrators of violence. National plans to reduce this problem, to spread community awareness about this serious phenomenon, to develop and implement national joint plans by all members of society, and finally gather information on the exact figures of the phenomenon of violence against women to see what the right steps should be taken.
[9] WHO is also taking positive steps to stop violence against women, notably through cooperation with partners and international non-profit organizations in conducting comprehensive social research to identify the problem and the exact figures around it, to narrow the problem and develop appropriate solutions, Promote the rapid response of the health sector to the issue of violence against women, apply global health tools and principles to combat this scourge, raise awareness about violence against women and support women's access to all their rights as provided for in each country's Constitution.
Statistics on violence against women
Agencies and international organizations are intensifying their research and statistical efforts to reach accurate figures on the phenomenon of violence against women. The most prominent statistics of the World Health Organization, the College of Medicine and Tropical Medicine in London and the Medical Research Council of South Africa:
More than 35% of the world's women have been subjected to physical or sexual violence by a close relative or other person.
30% of the world's women were subjected to physical violence by their partner in the relationship.
38% of the murders of women in the world were by men with whom they had a relationship.
7% of the world's women have been sexually assaulted by someone they do not have a relationship with.
Women who were subjected to physical violence were at least 16% of the children who had been physically abused, and the probability of depression was twice as high.
[10] How to eliminate and eliminate such violence
The best way is to tighten the law
Supporting human rights organizations and associations and giving them full priority to intervene and stand in the way of women's and children's rights
Create associations and centers to raise women's awareness of their civil rights
Encouraging them in the field to eliminate and liberate dependency
Create centers to provide for the need
Governments support the laws of human rights organizations
Representant IHRC Algeria