Drug Education and Rehabilitation
What we do > SMM IHRC > Actions > Africa > Nigeria > Delta State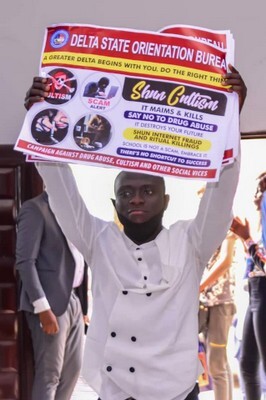 IHRC: Drug Education and Rehabilitation Project Flag-off
...National Orientation Agency, State Orientation Bureau, NDLEA, NPF, Civil Society Organization, Others at Drug-Free Delsu Flagship.
Towards ensuring a drug-free environment and upholding the dignity of the human persons in sustaining peace and security, combating prevalent issues confronting youth development and academic performance, the Delta State University Abraka credibly sponsored a Drug-Free Delsu Project whose flagship held Tuesday 18th May 2021.
The Drug-Free Delsu was conceived by Wisdom Class Organization and co-implemented by the International Human Rights Commission in collaboration with the Delta State Orientation Bureau.
The Flag-off was tagged "The Problem You Can Solve" and aimed at developing awareness-raising actions to reinforce participatory policies that encourage government and non-governmental organizations engaged in the identification of drug abusers and help in reorientation, rehabilitation, and empowerment in Delta State.
The audience at the flagship comprises civil society organizations, government agencies such as the National Drug Law and Enforcement Agency, public sectors, religious and traditional leaders, ethnic groups, Student Union Government, and National Association of Nigerian Students.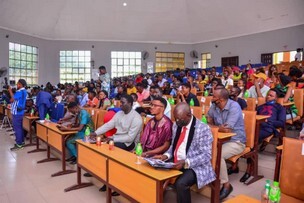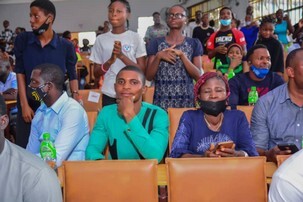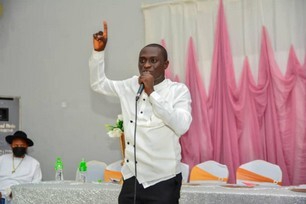 While addressing the students, Delsu Vice-Chancellor representative, Dr. Simeon Onakuoghotor; Speaker Delta State House of Assembly represented by Chief (Dr.) Ebenezer Okorodudu; DG Delta State Orientation, Barr. E.A. Uzum; Delta State Commander NDLEA, Mr. Chidi Dennis Obiefule; Ag. State Director National Orientation Agency (NOA), Chris Anyabuime; Representative Delta State Commissioner of Police, ACP Nufawa Sani Adamu; CRS DG Drugs and Narcotics Free Society Agency (DANSEA), Barr. Tony Odey; Immediate Past Special Adviser to Governor Okowa on Youth Development, Chief Emuoboh Gbagi; Executive Director Value Rebirth & Empowerment Initiative (VREI), Pastor (Comr.) Edewor Egedegbe; General Manager Mega FM, Lady E. Ejiro Umukoro, and distinguished patron to Wisdom Class Organization, Barr. (Dr.) Fred Oghenesibve Latimore urged them to remain fon with their academic pursuit, abstain from social vices and other detrimental acts.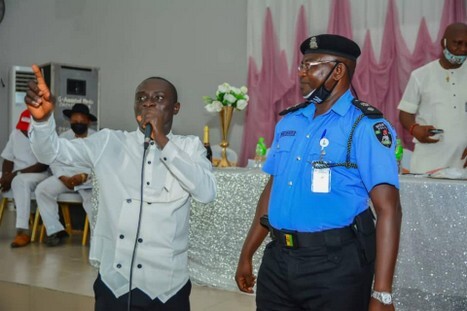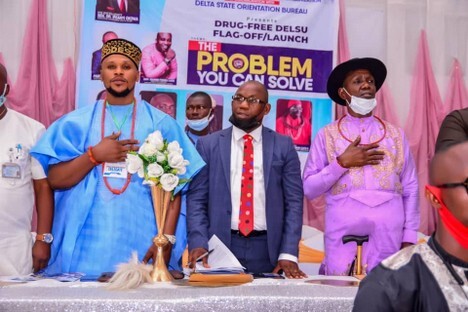 Emphasizing participatory measures for effective combating mechanisms, speakers called on the government for a holistic commitment that effectively reviews the approach and creates rehabilitation centers across the State.
Also present at the flag-off were prominent political and community leaders amongst whom are Hon. Solomon Edojah, Hon. Rex Ogboru, Comrade Kelly Efemena Umukoro, Foster Akpore, as well as principal Delsu staff: Prof. S.O. Umaifo, Dr. Ngozi Nwaboku, amongst others.
---
Reported:
Fidelis Onakpoma
IHRC ZVC Niger Delta,
IHRC Journalist,
Project Manager.