H.E. Issa Mahamdou Sirajo
Foreign Affairs > Africa > Niger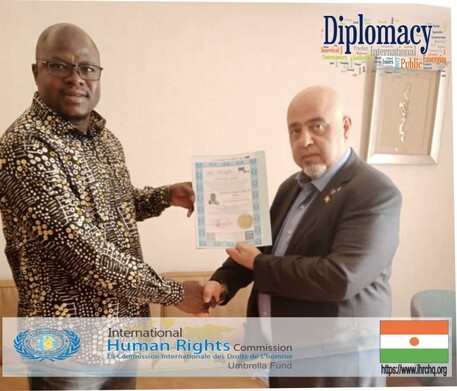 W
e would like to Congratulate our new
Ambassador at Large H.E. Issa Mahamdou Sirajo
in the Republic of Niger on his new post to open a fruitful diplomatic relations between International Human Rights Unbrella Fund and the Government Republic of Niger.
H.E. Issa Mahamdou Sirajo is Government Diplomat of the Republic of Niger - Head of Mission at the
Presidency of

the Republic
Congratulations on behalf of the Secretary Ambassador at Large and ECOSOCC Advisor H. E. Romanos Raad, Honorary Consul of Guinea Bissau in Belarus.