Imo State
Foreign Affairs > Cooperation > Africa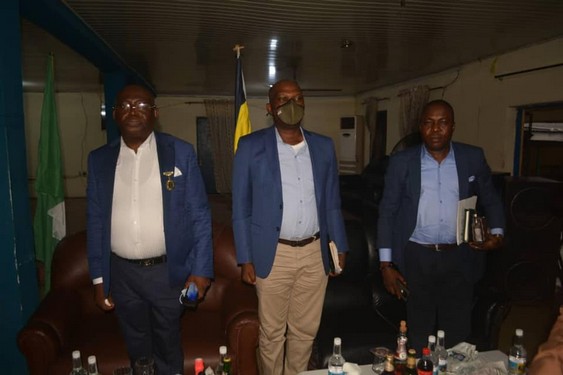 IHRC- Nigeria Central Office Intervenes on Alleged Gruesome killings of Civilians by Government of Imo State
...Meets Army Commander, Police Commissioner, Journalists, for Sustainable Peace; Assures Citizens of Protection and Restoration of Dignity
Recently, national security has been threatened by unscrupulous citizens, community crises, bad governance, and most recently fake news which greatly influenced the stability of peace and security in our nation.
These are disturbing efforts propagating against the attainment of 2030 sustainable goals in Nigeria.
In a one-day diplomatic/stakeholders meeting with Law Enforcement Agencies and Media Practitioners in Imo State, the International Human Rights Commission has expressed worries over the recent security threats, incessant killings, vandalization of public and private properties, and the aggravated language of war predominating in a daily basis in Imo State.
Giving emphasis, Amb. (Dr.) Friday Sani, IHRC Nigeria Country Head and Commissioner to West Africa Region urged the Nigeria Army Commander and Police Commissioner of Imo State on the need to retort to the African and United Nations Chartered of Human Rights Protection in discharging their duties, adding that it is the sole responsibility of the government to protect her people.
Dr. Friday Sani reiterated the use of language by journalists in reporting issues on unrest helps how society views it. He lamented how some articles from men of the Press arouses debates, deepen intensions in society, and undermine government efforts, and urged them to remain patriotic in their professionals.
"The International Human Rights Commission will further ensure compliance with the restoration and protection of Imo Dignity. Be rest assured, Imo State will be great again", Dr. Sani.
Reported:
Fidelis Onakpoma
IHRC Journalist.