IHRC: Support Project Flagship
What we do > Actions > Education > Nigeria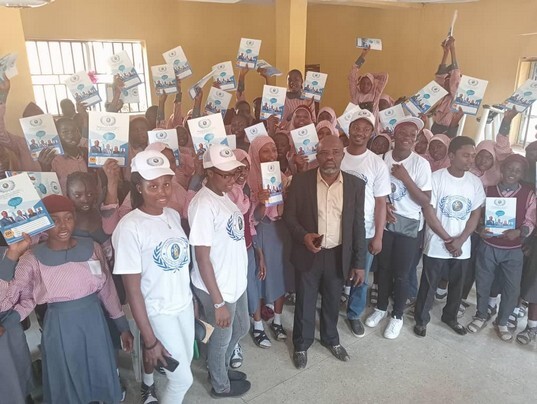 IHRC SMM: Educational Support Project Flagship in Nigeria.
Stakeholders have been urged to put effort into making the educational system more effective in Nigeria. Speaking at the flagship of the Educational Support Project by the International Human Rights Commission during the weekend at Abuja, His Excellency Ambassador Dr. Duru Hezekiah Ambassador at Large and Head of the Diplomatic Mission Federal Republic of Nigeria, represented by Elijah Vitus Echendu, National Coordinator SMM Nigeria said education is broadly recognized as a tool to promote peace, justice, and equality for sustainable development.
"It has a major role to play in shaping the values of future generations, building collective consciousness, reshaping societal preferences and complementing this with the necessary skills to enact these values, hence, all hands must be on deck to making it effective"
.
The Educational Support Project initiated by the Special Monitoring Mission in Nigeria was envisioned to improve sensitization on educational values, distribute notebooks, and issue scholarship grants to deserving individuals in the selected schools in Nigeria.
While emphasizing the decision of the Organization over the project, Dr. Duru maintained that students can only attain academic success when they pursue their academic activities with seriousness, rigor, dedication, and hard work, urging the students to disassociate from anti-social behaviors and cultism because students' involvement in vices may not only hinder their attainment of academic success but could dent the image of their school and family.
---

Reported:
Fidelis Onakpoma
IHRC Editor-in-Chief
21st January 2023