IHRC PAKISTAN VISIT TO SPECIAL SECURITY UNIT CHIEF OFFICE
Foreign Affairs > Cooperation > Asia > Pakistan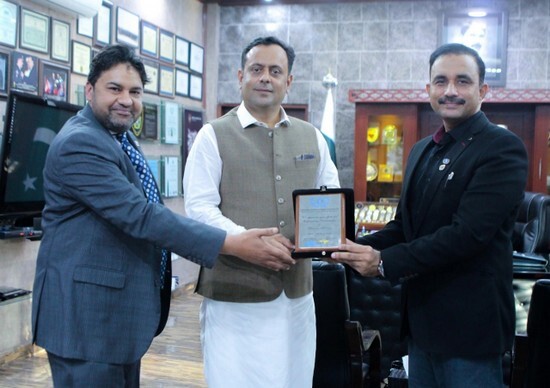 IHRC PAKISTAN VISIT TO SPECIAL SECURITY UNIT CHIEF OFFICE
The
SSU Sindh Police

is a specialized counterterrorism and security unit of the Sindh Police in Pakistan. It is a Karachi-based unit, with its operational jurisdiction extending throughout Sindh as a whole. It was established in 2010 in response to increased rates of terrorism.
The SSU is the country's first and only ISO-certified strong law enforcement organisation. He also created the country's first SWAT for the metropolitan city of Karachi. The SWAT comprises highly trained men and women commandos picked from the elite SSU and further trained to respond rapidly round the clock in case of any act of terrorism on the urban terrain.
08.02.2020
Ambassador Mohsin Durrani
Ambassador at Large & Advisor UN Affairs along with Ambassador Asim Irshad
International Human Rights Commission
visited SPECIAL SECURITY UNIT & had a meeting with the DEPUTY INSPECTOR GENERAL SUCURITY & EMERGENCY SERVICES DIVISION MAQSOOD AHMED TI, PSP who is responsible for the Security Units of the Sindh police.
On behalf of Secretary-General IHRC Prof. Rafał Marcin Wasik we must appreciate a loyal, dedicated & visionary leadership of DIG MAQSOOD AHMED for the transformation of SSU UNIT as one of the most organised, technically advanced & well equipped Security Unit with one of the best well trained SSU Officers which shows real team work under his leadership.
DIG Maqsood Ahmed joined the police service of Pakistan in 2000, after having a stint in the Pakistan Navy. Since then, he served first in Punjab and then in different areas in Sindh in a variety of command and staff assignments.
The officer has an eminent career spanning more than 28 years. He is a recipient of the Tamghai-Imtiaz and various international fellowships. He has served on different positions of middle management in the Pakistan Navy and senior management in the Police Service of Pakistan.
He has served as the DIG police operations Sindh, SSP security Karachi, assistant inspector general of police forensic division Sindh police, commandant Special Security Unit, commandant Shaheed Shaheed Benazir Bhutto Elite Police Training Centre Razzakabad and town police officer at Capital City Police Karachi. He is currently serving as the DIG of police security & emergency response division Karachi.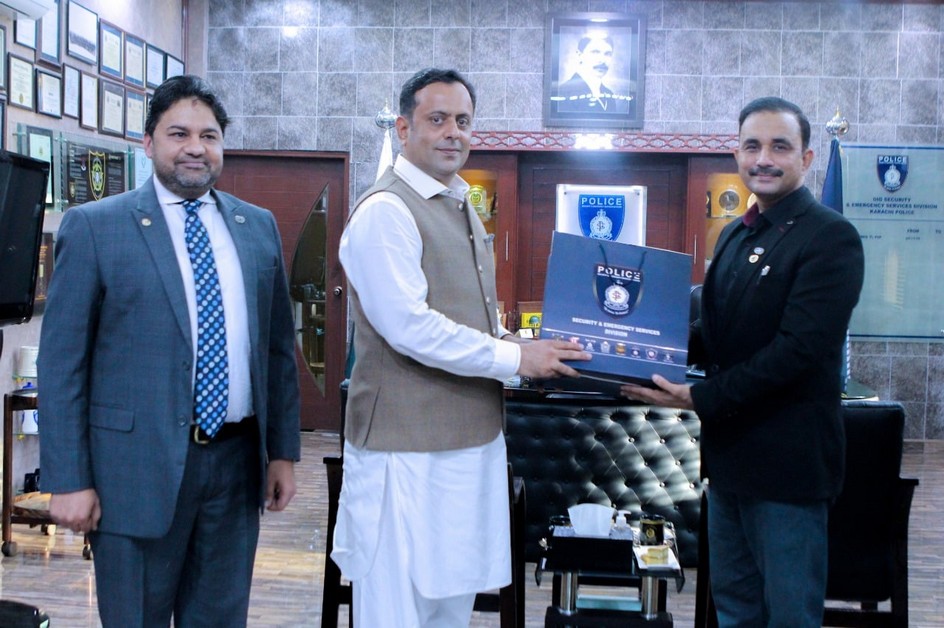 He also established the International Police Association Sindh chapter. He actively reorganised the forum which now enables all ranks of the Sindh police to benefit from the shared experiences of the International Police Association, during its annual get-togethers.
On behalf of
International Human Rights Commission
we surrender our complete support & cooperation in further enhancing the capabilities & operations of SSU UNIT.

Ambassador Mohsin Durrani
Ambassador at Large & Advisor UN Affairs
International Human Rights Commission