Federal Court
Federal Court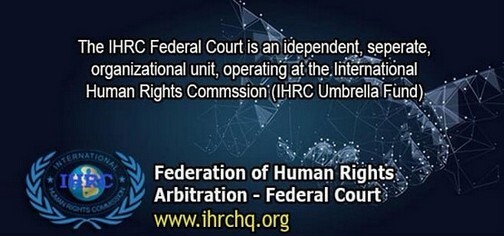 The IHRC
Federal Court
is an independent, separate organizational unit operating at the
registered at the Regional Court in Ostrava with the seat of Loretánské náměstí 109/3, Hradčany, 118 00 Praha 1, appointed to an impartial and independent settling disputes arising in connection with specific contractual or non-contractual legal relations submitted by the Parties to the settlement of this Court of Arbitration on international territory. Federal Court uses the name:
Federation of Human Rights Arbitration -
Federal Court
IHRC uses the rules IUS tracttatium, IUS Standi, IUS Legations and Mix Legal Systems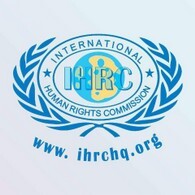 The Federal Court shall have jurisdiction if, in a valid arbitration agreement, the Parties submitted to its settlement disputes that arose or may arise between them in relation to a specific contractual or non-contractual legal relationship, and also, in the absence of a valid arbitration agreement, a Party or The parties decided that the dispute arising with their participation would be resolved by arbitration and in particular international regulations,
e.g. Article 2 of the New York Convention of June 10, 1958.
The
Federal Court exercises the right of Article 17 of Directive 2000/31 / EC on electronic commerce and Electronic Act * 08
Registered at the Court of Justice of the European Union in Grand Duchy of Luxemborg under number:
DEM 10017783
Palais de la Court de Justice,
Boulevard Konrad Adenauer,
Kirchberg,
L-2925 Luxembourg,
Luxembourg.
Federation of Human Rights Arbitration -

Federal Court

uses the rules IUS tracttatium, IUS Standi, IUS Legations and Mix Legal Systems, Natural and Common law