IHRC - CHILD SEXUAL ABUSE PREVENTION CAMPAIGN
What we do > SMM IHRC > Actions > Africa > Cameroon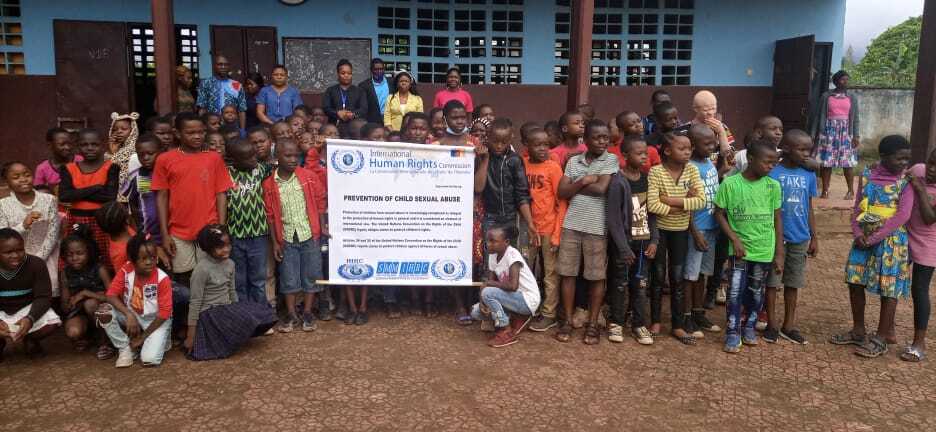 CHILD SEXUAL ABUSE PREVENTION CAMPAIGN
INTERNATIONAL HUMAN RIGHTS COMMISSION (IHRC) - SPECIAL MONITORING MISSION (SMM) CAMEROON
MAY 2021
Child Sexual Abuse (CSA) is a phenomenon that occurs at every socioeconomic level, across ethnic and cultural lines, within all religions and at all levels of education. It occurs more frequently than people realize and it is a serious problem which affects the child's physical, cognitive, inter-personal and emotional functioning. As such CSA could be seen as engaging in sexual activities with a child who, according to the relevant provisions of national law, has not reached the legal age for sexual activities (this does not apply to consensual sexual activities between minors), or engaging in sexual activities with a child where use is made of coercion, force or threats; or abuse is made of a recognized position of trust, authority or influence over the child, including within the family; or abuse is made of a particularly vulnerable situation of the child, notably because of a mental or physical disability or a situation of dependence.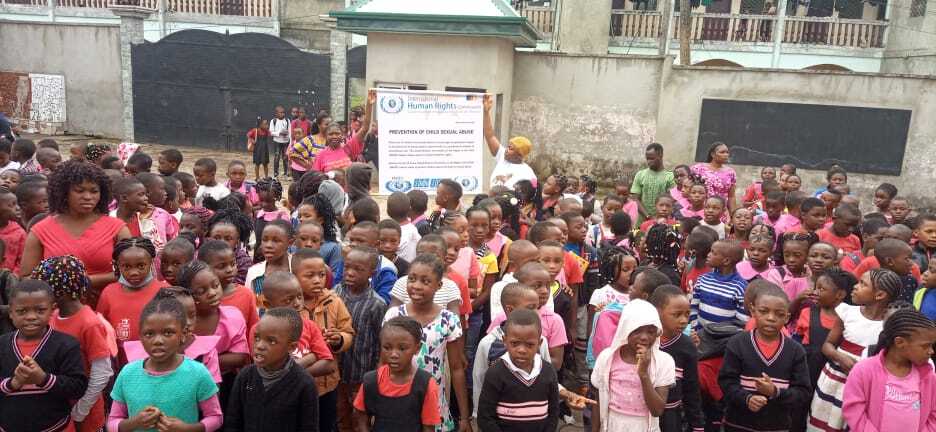 Protection of children from sexual abuse is increasingly recognized as integral to the protection of human rights in general and it is considered an element of international law. The United Nations Convention on the Rights of the Child (UNCRC) legally obliges states to protect children's rights. Also, Articles 34 and 35 of the United Nations Convention on the Rights of the Child (UNCRC) require states to protect children against all forms of sexual abuse. However, it seems that children are not adequately protected.
Child sexual abuse is a significant but preventable, though many people do not have adequate knowledge concerning the nature of child sexual abuse, and as such they do not do much to prevent it. Therefore the problem is on the rise, especially in the educational context. The school is one example of a social institution outside the family with which nearly all children have consistent, ongoing contact. Child sexual abuse is a problem that can no longer be disputed or denied in schools.
It is from this background that the International Human Rights Commission (IHRC) Special Monitoring Mission (SMM) Cameroon under the leadership of H.E. Holy Anagho Asanji, IHRC National Volunteers Coordinator/Peace Ambassador for Cameroon carried out a three-day campaign on Child Sexual Abuse in some six institutions in the South West Region of Cameroon including:
a) Saint Therese Primary school Molyko Buea;
b) Presbyterian Primary school Mile 17, Buea;
c) Faith Bilingual Primary school Bomaka, Buea;
d) Full Gospel Sunday School Isokolo, Limbe;
e) Government Primary School Botaland, Limbe; and
f) New Horizon Secondary School, Limbe.
The school-based CSA prevention campaign aimed at targeting children aged 4–17 years, to increase their knowledge of CSA concepts and teach them on how to recognize, avoid, and disclose abuse. This campaign was typically provided to children in school settings most especially in the earliest grades of primary (elementary) school.
The campaign touched over five thousand (5000) children. H.E. Holy Anagho Asanji being the main speaker basically explained to the children what CSA is and its categories. She explained to their understanding non-contact and contact sexual abuse. Non-contact sexual abuse she said could include sexual comments directed at the child, revealing sex organs to the child, and sexual gestures. Contact sexual abuse could as well include acts such as caressing, fondling, or tickling genitals, breasts, thighs, necks and hands, penetrative sexual activities, oral sexual activities for example, sucking of breasts or tongue kissing.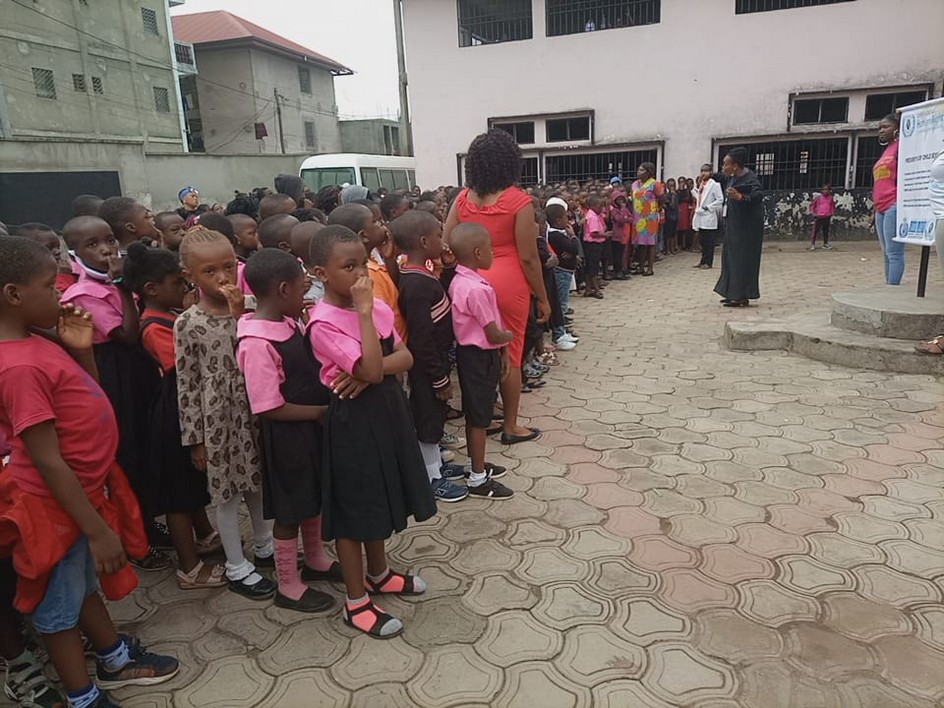 Preventing Child Sexual Abuse requires a collective effort to further understand the causes of CSA and approaches to tackle it. H.E. Holy Anagho Asanji together with Ngwa Stephanie Anwi provided a number of strategies to the children that could help in reducing or preventing CSA.
The following strategies were emphasized on:
a) Do not allow someone to touch your sexual body parts (private parts);
b) Report if anyone touches and fondles your private parts;
c) Do not touch another person's sexual body parts (private parts);
d) Do not allow anyone kiss you;
e) Report if someone forces you to kiss him/her;
f) Report if anyone shows you pornographic materials or video;
g) Do not undress in the presence of anybody;
h) Report if anyone asked you to undress in their presence, pose or perform in a sexual manner;
i) Do not allow someone take you to dark places;
j) Report all secret/unwanted touches;
k) Report anyone who presents sexual/immoral talks to you;
l) Do not take food items or gifts from strange people.
Child Sexual Abuse is a serious problem that can have lasting, harmful effects on victims, their family, friends, and even communities.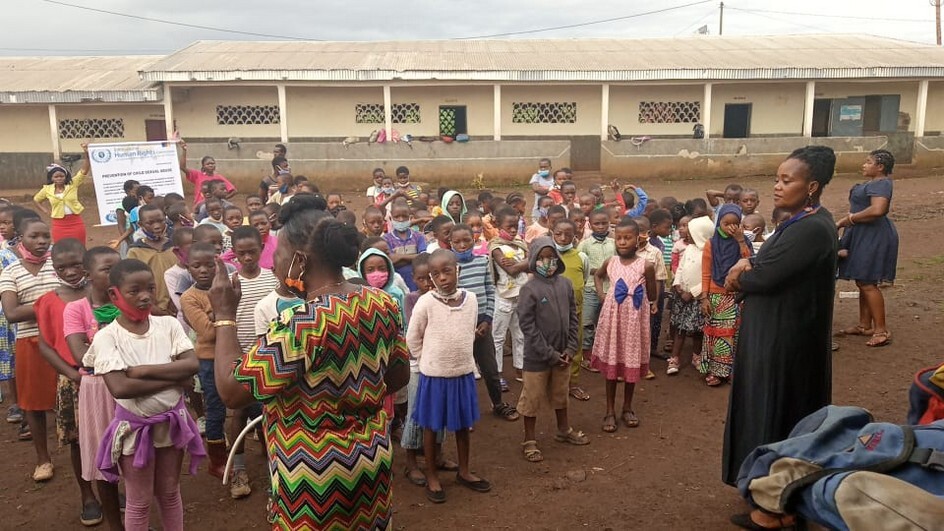 Research has shown that the devastating impact of child sexual abuse on children dramatically increases their risks of future health and developmental challenges. Child sexual abuse can harm a child's physical health through unwanted/unplanned pregnancies, physical injuries, long-term chronic medical conditions, deaths and mental health leading to issues like depression and Posttraumatic Stress Disorder (PTSD). Additionally, victims of child sexual abuse may experience social/behavioral consequences like substance abuse, risky sexual behaviors, and suicide.
Parents and caregivers are in the best position to maintain strong external barriers that can prevent a perpetrator gaining access to children. Research with sexual offenders demonstrates that they benefit from, and exploit to their advantage, a lack of caregiver supervision.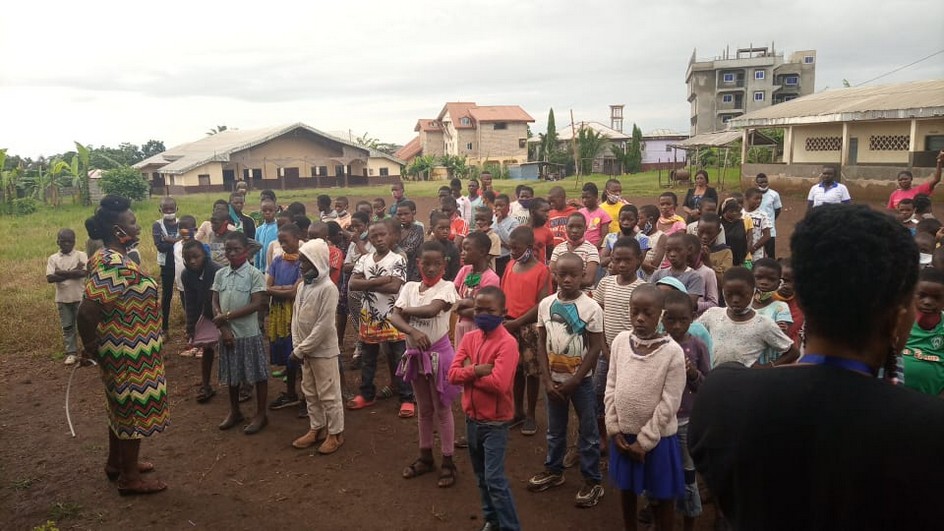 According to Cohen and Felson (1979), the absence of a capable guardian is a prerequisite for successful crime commission, and this is especially the case with CSA, in which an offender needs a certain amount of privacy with a child. Parents and caregivers must take the steps needed to prevent child sexual abuse. Adults are responsible for ensuring that children have safe, stable, nurturing relationships and environments. IHRC SMM Cameroon will continue with this campaign in the subsequent months to target parents and caregivers to train them on how to prevent CSA.
• NVC/Peace Ambassador for Cameroon/ H.E. Holy Anagho Asanji
• MNVC/ Peace Ambassador H.E Bienvenu Goare Hiroua
• IHRC SMM Volunteer/ Ms. Ngwa Stephanie Anwi