IHRC: General Elections in Nigeria 2023
Monitoring > Africa > Nigeria 2023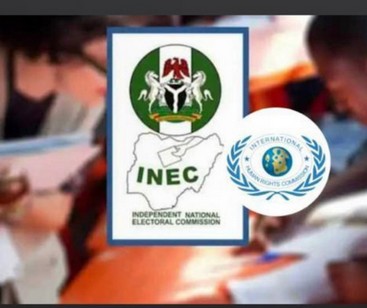 2023: IHRC to Observe General Elections as Foreign Observer in Nigeria
---
Ahead of the
2023 General Elections in Nigeria
, the
International Human Rights Commission (IHRC) Switzerland
, has gained another momentum to ensure credible free, and fair elections void of violations of human rights as the Independent National Electoral Commission (INEC) accredits IHRC to observe as a Foreign Election Observer in the 2023 general elections in Nigeria.
A statement through the Commission's Secretary Rose Oriaran-Anthony on 9th January 2023 conveying the Commission approval said that "further to your application requesting to be accredited to observe the above named Election, I am pleased to convey the Commission's approval of your request".
Recall that IHRC had on Thursday 22nd, 2021 signed an MOU with the Inter-Party Advisory Council of Nigeria (IPAC) which is of mutual and fundamental benefit to the Nigerian people aimed to effectively assist in monitoring, evaluating, and providing holistic supervision of pre-elections and post-elections activities. It will further enhance possible ways to solve human rights compliance as well as identify human rights challenges associated with the 2023 general elections.
While expressing gratitude, the
Ambassador at Large and Head of Diplomatic Mission IHRC Nigeria,
H.E. Ambassador Dr. Duru Hezekiah
in a statement through his Editor-in-chief Mr. Fidelis Onakpoma, maintained that the cornerstone of human rights is the entrenchment of democracy, without democracy, human rights cannot be fully protected.
"IHRC stands for the protection and advancement of democratic governance, so, accreditation by the INEC supports our efforts in achieving this noble cause of maintaining peace, protection, and advancement of democracy in Nigeria"
, he added.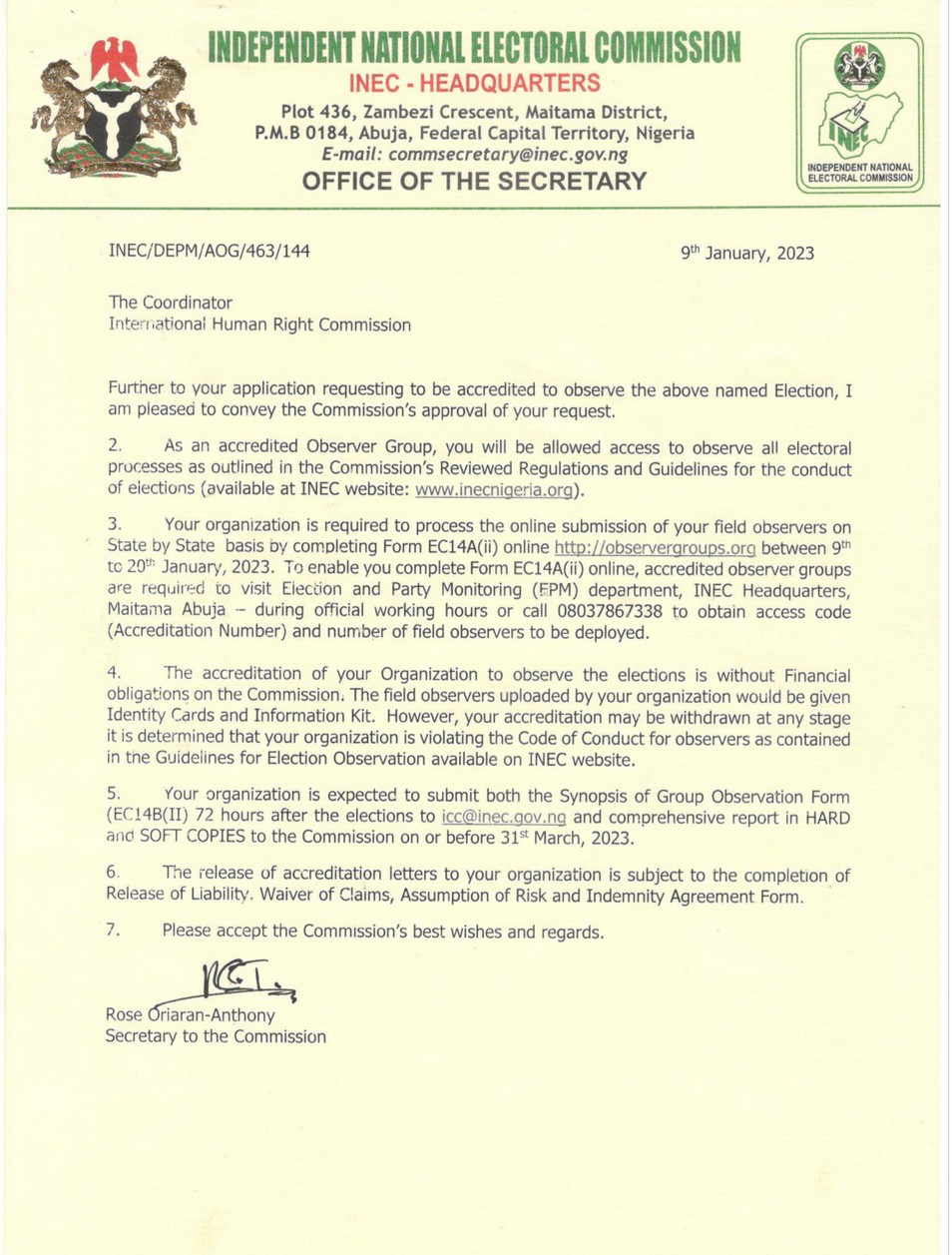 ---

Signed
H.E. Ambassador
Dr. Duru Hezekiah
Ambassador at Large
Head of Diplomatic Mission, Nigeria
13/1/2023