IHRC:Tv One Pakistan
What we do > Actions > Ecology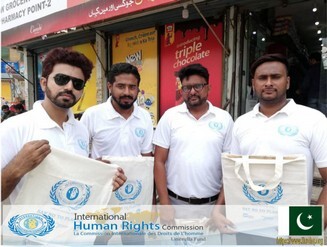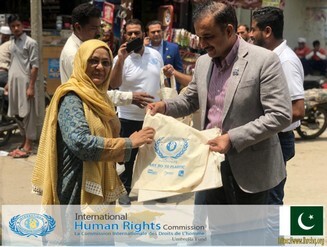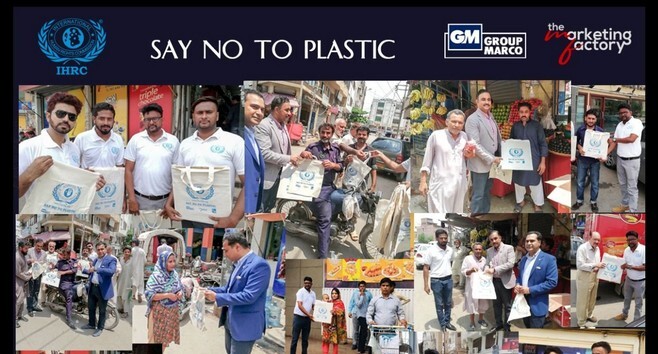 Thanks to

Sahir Lodhi

&

Tv One Pakistan

for Inviting

Karim Teli

Director Igloo Pakistan & Mohsin Durrani Directot NCCB & Regional Head Asia Region IHRC on Morning Show Muskurati Morning & for being Media Partner in our Campaign SAY NO TO PLASTIC. We must also Thank Commissioner Karachi Office for supporting the initiative,
As of 2018, about 380 million tons of plastic is produced worldwide each year. From the 1950s up to 2018, an estimated 6.3 billion tons of plastic has been produced worldwide, of which an estimated 9% has been recycled and another 12% has been incinerated. This large amount of plastic waste enters the environment, with studies suggesting that the bodies of 90% of seabirds contain plastic debris. In some areas there have been significant efforts to reduce the prominence of free range plastic pollution, through reducing plastic consumption, litter cleanup, and promoting plastic recycling.
Northern Citizen Community Board - Special Consultative Status from UN
International Human Rights Commission
&
UNAP
is taking initiative to practice a take-back policy for used PET bottles. with
IGLOO - Pakistan
as the main Sponsor offering ONE RUPEE FOR ONE PETT BOTTLE encouraging everyone to collect used PETT Bottles & get ONE RUPEE from us. Collected PETT bottles will be handed over to the companies specialized in crushing without asking them to Pay Us. Our First PET BOTTLES collection Camp will be installed at Main Tariq Road at Café Liberty Signal om December 21 & 22, 2019 from 11 AM TILL 6PM.