Ministry of Women in Chad
What we do > Conflict Zones > Republic of Chad
THE DIPLOMATIC CORPS OF INTERNATIONAL HUMAN RIGHTS COMMISSION ACCREDITED IN CHAD, HAS BEEN OFFICIALLY INVITED BY THE MINISTRY OF WOMEN IN CHAD TO TAKE PART OF THE COMMEMORATION OF THE INTERNATIONAL WOMEN DAY CELEBRATION UNDER THE AUSPICES OF THE MINISTRY OF WOMEN OF CHAD H.E AMINA PRISCILLE LONGOH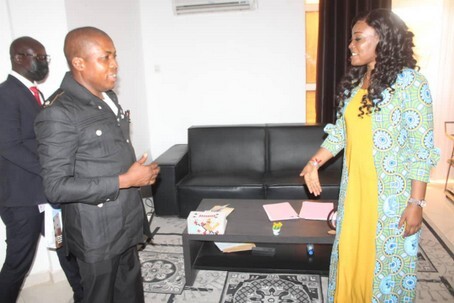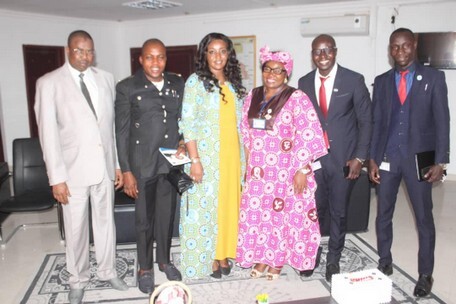 Under the theme "The Chadian woman at the heart of the transition: challenges and prospects", the activities of the National Chadian Women's Week (SENAFET), 2022 edition, were officially launched on March 1 in Pala (Mayo Kebbi West), the national site chosen this year.
For one week, women from the 23 provinces had debated and exchanged on issues related to the status of women in Chad.
In the dynamics of the ongoing transition with the Army playing a central role, the Presidency of the Republic seizes this moment dedicated to women to pay tribute to the women who evolve within the Defense and Security Forces.
The main topic chosen this year of international women's day in Chad was: "CHADIAN WOMEN AT THE HEART OF TRANSITION: CHALLENGES AND PERSPECTIVES."
This is the theme chosen for this 2022 edition in Chad. International Women's Rights Day is celebrated in many countries around the world every March 8.
This international day of women's struggle encourages mobilization and activism to promote gender equality and women's empowerment. Isn't it said that behind every great man is a woman who inspires him, behind every great human is a mother who breathes...
---
AMBASSADOR OF WESTERN AFRICAN COUNTRIES HIS EXCELLENCY DR. FRIDAY SANI, HEAD OF DIPLOMATIC MISSION IN CHAD.
Mme RAISSA JOB/ASSISTANT /P.O DIRECTOR
NVC/ MR KEMBA MEDARD OUSMANE
MNVC/PEACE AMBASSADOR /DIRECTOR OF DIPLOMATIC PROTOCOL OF IHRC H.E HIROUA GOARE BIENVENU