Security safety training
Foreign Affairs > Africa > Chad > Meeting
THE DIPLOMATIC CORPS MISSION OF INTERNATIONAL HUMAN RIGHTS COMMISSION CHAD HAS GIVEN A SECURITY SAFETY TRAINING TO THE CHAD'S ARMY CORPS WHO HAS BEEN ACCREDITED TO THE EMBASSY OF IHRC CHAD ON 06/03/2022.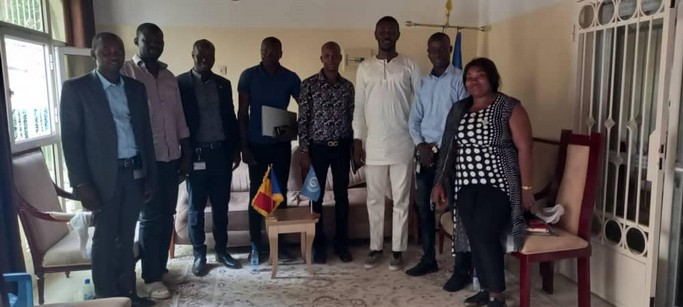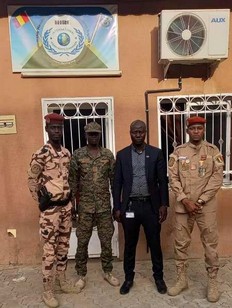 The main purpose of this security safety is to give some international principles of humanitarian security safety via the VIP personnel, IHRC Diplomats staff to Chad.
However, the MNVC/PEACE AMBASSADOR /DIRECTOR OF DIPLOMATIC PROTOCOL H.E HIROUA GOARE BIENVENU and the National volunteer Coordinator of Chad Mr. Kemba Medard Ousmane had emphasized on the importance of the respect of protocol of the safety of the VIP personnel of IHRC and the view of the arrival of diplomatic delegation to Chad.
The training started at 4:15 pm.
H.E HIROUA GOARE BIENVENU




Kemba Medard Ousmane. 3- EBouki Julienne Raïssa epse JOB.




Sanguedjim serge.




Kerebdi Koussidi.




Brahim Moussa




Mbaiguedem Betoudji Michée.




Mahamat Saleh Mahamoud.




Bianzoumbe Pattibouri. 10- Rimingar Rodrigue.




Singalembaye Yves.



*VERBAL STATEMENT*
presentation of each participant.




brief introduction of the program by the National Coordinator Mr. Kemba Médard Ousmane.




Detailed explanation of the security and the upcoming mission.




Training itself led by the security consultants, Mr. Sanguedjim Serge and Mr. Kerebdi Koussidi.




Interaction of the participants on their shadow areas: Mahamat Saleh Mahmoud, Bianzoumbe Pattibouri, Rimingar Rodrigue. and Singalembaye Yves.




Simulation, putting the theory into practice.




Description of the dress code.



The training began with a self-presentation of all participants present led by the National Coordinator Mr. Kemba Médard Ousmane, then the security consultants, Mr. Sanguedjim serge and Mr. Singalembaye. Sanguedjim serge and Mr. Kerebdi Koussidi gave us an overview of what security is and what it constitutes as a danger for the agent who should not lack vigilance in order to prevent any danger to the protected person.
They also emphasized the professionalism, discretion, proactivity, body and oral hygiene, confidentiality, punctuality, respect for the code of procedure, respect and obedience to the orders given by the hierarchy, the conduct to be held, to mention only that...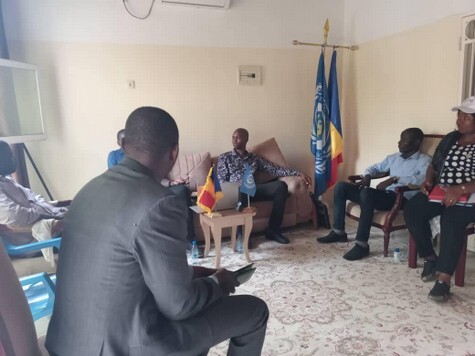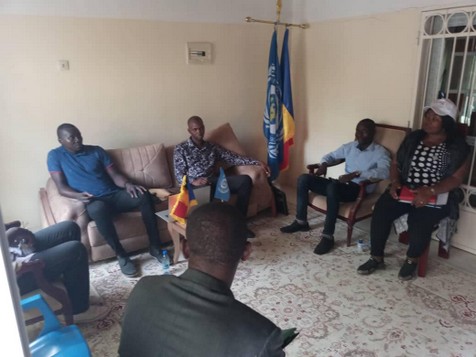 They also underlined the difference between a Vip and a VVIP and also how to bypass the different traps or tests that the protégés can fall into. The first intervention after the training came from the team leader of the military Mahamat Saleh Mahamoud then in turn all the names mentioned above.
To reinforce the Multinational Coordinator of Volunteers and Ambassador of Peace, His Excellency HIROUA GOARE BIENVENU and also the National Coordinator of Volunteers in Chad, Mr. Kemba Médard Ousmane asked the security agents to simulate the attitude to be adopted among their colleagues and also the simulation of the security posture, and to add water to their mill, Mrs. Raïssa Job advised them not to consume under any pretext because it leaves a very strong breath which indisposes.
---
The training has ended in the peaceful way.
MNVC/PEACE AMBASSADOR /DIRECTOR OF DIPLOMATIC PROTOCOL OF IHRC




Mme RAISSA JOB/ASSISTANT /P.O DIRECTOR




NVC/ MR KEMBA MEDARD OUSMANE