Signs Treaty to Support Human Rights
Foreign Affairs > Africa > SOAD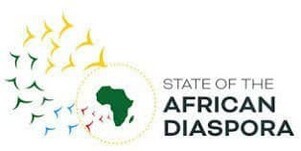 BREAKING: SOAD, IHRC, Signs Treaty to Support Human Rights
As they have many common objectives, the
State of the African Diaspora (SOAD)
and the Transnational Intergovernmental Foundation-International Human Rights Commission-IHRC, have this day signed a treaty to support human rights in the world.
In a recent development,
Dr. Louis-Georges Tin, Prime Minister of SOAD
, and
Prof. h.c. Rafal Marcin Wasik IHRC Secretary-General
met a few days ago in Szidonia Castle, and after a
few discussions, they quickly saw that they had similar views and activities. That is why they decided to share their skills and resources.
The Parties (
SOAD and IHRC
) intend to find the possible ways to develop cooperation on humanitarian policies and to exchange ideas, experiences, and contacts on issues of common interest to the Parties through the Treaty.
For example,
SOAD and IHRC
will observe elections together whenever it is relevant; the two parties will work to support the African migrants in North Africa; and they will consider sharing diplomatic missions wherever it is strategic for them.
In his remarks,
Prime Minister Dr. Louis
, expressed his gratitude saying,
"I am very glad to have this opportunity to work with IHRC. I appreciate the vision, energy, and expertise of the organization. We will certainly do a good job together."
Similarly,
Prof. h.c. Rafal Marcin Wasik
while conveying his gratitude, said, "This jointly signed Treaty with the SOAD State and thanks to the broad vision of the Prime Minister, we will go together to observe democratic processes in Africa in a non-political way. Shaking hands together I would like to thank the Prime Minister that together we will try to stimulate the Agro Sector to create jobs in Africa by programming animal, vegetable, and fruit production".
"We will jointly encourage large European concerns to contract the Agro sector in the territory of African countries, thus preventing the economic migration of African citizens looking for work in European countries. I believe that what we do today, we do for generations
", Prof. h.c. Rafal Marcin added.
---

Issued:
Fidelis Onakpoma