IHRC First meeting in Chad
What we do > Conflict Zones > Republic of Chad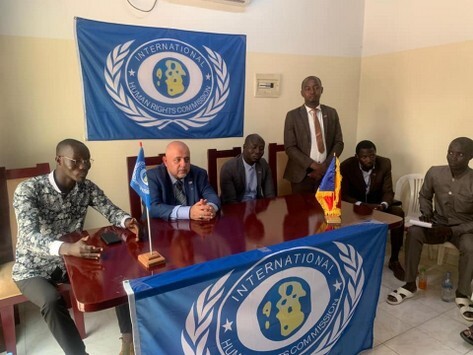 REPORT OF THE MEETING IN THE IHRC EMBASSY IN CHAD
---
His Excellency, Ambassador Romanos Aziz Raad held his first, close to a 2-hour, meeting with the Volunteers of the International Human Rights Commission at the IHRC Embassy In Chad, designated headquarters of the Commission in Africa.
While appreciating the Volunteers for their commitment and availability to the services of humanity, different issues related to the Commission were addressed.
Stating emphasis, Ambassador Raad reaffirmed his main mission in Chad. He added that IHRC diplomacy works in close collaboration with the government to assist in various forms to the different countries and it's a citizen.
"The main beneficiaries of diplomatic interventions that precede peace and stability in our society are women and children. Someway, provides human capacity conferences in the latter", he averred.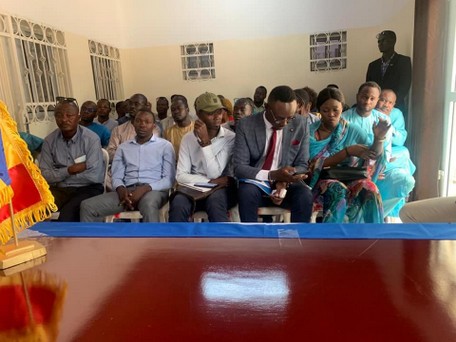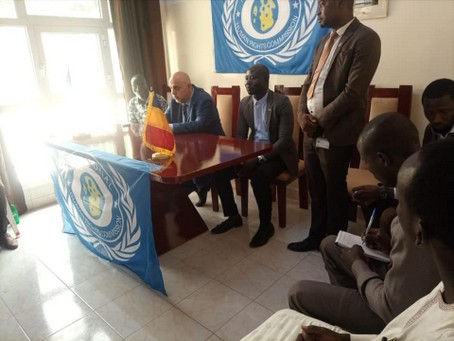 He urged Volunteers to be servants of the good steward, void of discrimination, racism, as racism and religious issues are formally forbidden within the Commission.
Furthermore, he specified that the volunteer is at the center of the Commission's concerns. However, they must set an example to their colleagues and also to the Commission's partners, such as the government.
He maintained that the commission aims to build and not to destroy.
While responding, Volunteers appreciated his respective approach and manners exhibited in dissolving their doubts, wishing him success on his mission in Chad.

His Excellency, Ambassador Romanos Aziz Raad
His Excellency Peace Ambassador, Mr. Hiroua Goare Bienvenu,
The National Coordinator, Mr. Kemba Medard Ousmane
---

Editorial:
Fidelis Onakpoma
IHRC Editor-in-Chief