A PROJECT RELATING TO COMBATING VIOLENCE AGAINST WOMEN, YOUNG PEOPLE & CHILDREN
Books and others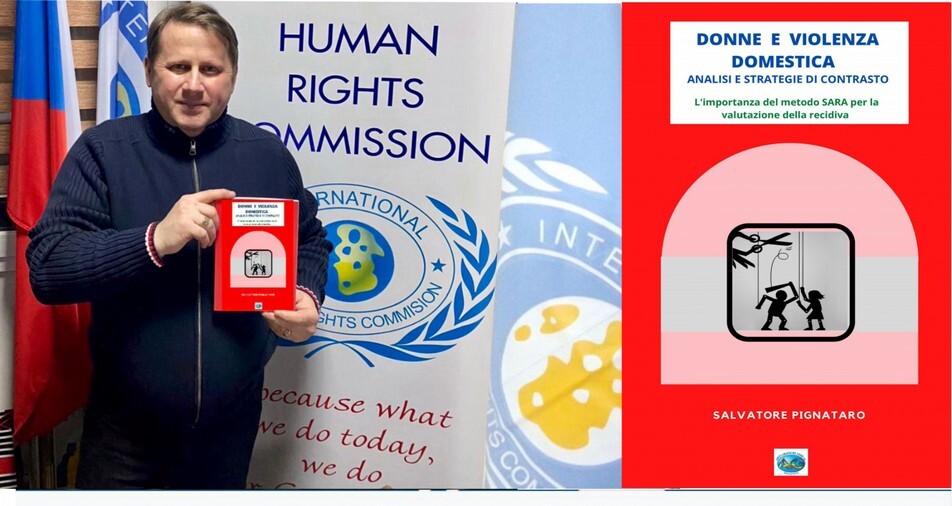 A PROJECT RELATING TO COMBATING VIOLENCE AGAINST WOMEN, YOUNG PEOPLE & CHILDREN
Author: Dr.
Salvatore Pignataro
,
as Secretary General of the International Human Rights Commission (IHRC), on behalf of the Management Board, I deeply appreciate your publication ondomestic violence. For this reason we are happy to communicate free moral advocacy and the use of IHRC and IHRC Child, Young and Woman departments logos. It is no coincidence that we approved your
project relating to combating violence against women, young pcople and children
and you were appointed IHRC Commissioner with the role of National Coordina:or in Italy of the IHRC Observatory for Monitoring, Protection and Safeguarding of Children, Youth and Women. But at the same time, recognizing your professional qualities, we have also entrusted you with the supervision of similar observers being implemented in other states.
The subject of domestic violence covered in your book is a much debated and wide spread topic all over the world. And each of us must be the protagonist for a radical change of course, so that the world is more concordant and puts values and respect for the person at the center.
Aware of your preparation, your study and your motivation, therefore, we will help you to promote your publication internationally so that it can be useful in cotrasting the various forms of violence and added to a better world just as our motto says "Because what we do today, we do for Generations". With sincere feelings of esteem and appreciation.
Nota of the General Secretariat of the International Commission for Human Rights.
Gentile Dott. Salvatore Pignataro, in the quality of the General Secretariat of the International Commission for Human Rights (IHRC), the name of the Consular Council, appreciates the privilege of its domestic publications. To motivate us to communicate the free moral patrol and use of the IHRC and the Bambini, Giovani and Donne departments. Not a case that we approve of your project related to violence against donors, children and children and the status of the IHRC nominee with the National Coordinator of the IHRC in Italy for the protection of the monarchy.
But at the same time, we recognize our professional quality, but we also believe in the supervision of analog supervisors in the course of accreditation of other states. Argument of domestic violence treats his book è an argument deeply debated and diffused throughout the world. And no sooner had a protagonist appear than a radical rotation, because the world was more concordant and met with the center and value and the respect of the person. Consideration of your prepositions, of your studio and of your motivations, which, in turn, promotes this publication to international level affiliate can be compared to the various forms of violet promotions in a world that has no value at all. Let's go, let's decide for Generation ". Concerned neo-hippies and their global warming, i'll tell you. Prof. h.c. Rafal Marcin WASIK IHRC Secretary General.
Aurangzeb Akbar / Investigative Journalist London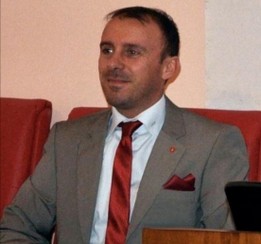 About the author of the book:
Prof. Dr. Salvatore Pignataro (Investigative Criminologist - Security, Intelligence, Investigative techniques and interrogation techniques) Technical consultant (CTU) Public Prosecutor's Office of Avellino (Registered 531/21) Lecturer at Giustino Fortunato University (Academic year 2020/2021) Regional President of the Italian Criminologists Association for Investigation and Security High Commissioner and Coordinator of the Observatory for the monitoring and prevention of violence against women, young people and children of the International Human Rights Commission