Dr. Imran Honorary Consul General of Philippines in Karachi, Pakistan.
Foreign Affairs > Cooperation > Asia > Pakistan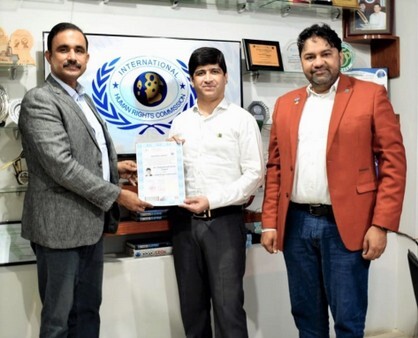 We warmly welcome honorable
Dr. Imran is also Honorary Consul General of Philippines in Karachi, Pakistan
& among the Best Psychologists in Pakistan as
International Human Rights Commission
GLOBAL PEACE AMBASSADOR.
Dr. Imran Y. Muhammad is a certified Intuitive Counselor, Motivational Public Speaker, Facilitator, Trainer and Coach based in USA, Canada, Europe, UK, Australia and Pakistan for last 21 years.
Dr. Imran Yousuf, Sitara-e-Imtiaz is a Canadian Citizen & founder of Transformation Wellness Clinics. Also serving as the Honorary Consulate General of Philippines in Pakistan.
Dr. Imran is a distinguished social campaigner. He is the developer of Abraq ® Healing System and Founder of TRANSFORMATION® International Society (TIS). The TIS has a vision "to aspire to inspire optimism in everyone who come in contact with by infusing their hearts, minds and souls with enthusiasm, hope and positive thinking".
Ambassador Mohsin Durrani
on behalf of Secretary-General IHRC Sir Rafał Marcin Wasik the IHRC CERTIFICATE & PIN with complete support & cooperation in promoting his humanitarian activities.
Meeting was attended by Ambassador
Asim Irshad
.
Ambassador Mohsin Durrani
Ambassador at Large & Advisor UN Affairs