MPOWA signs MOU with IHRC
What we do > Actions > Ecology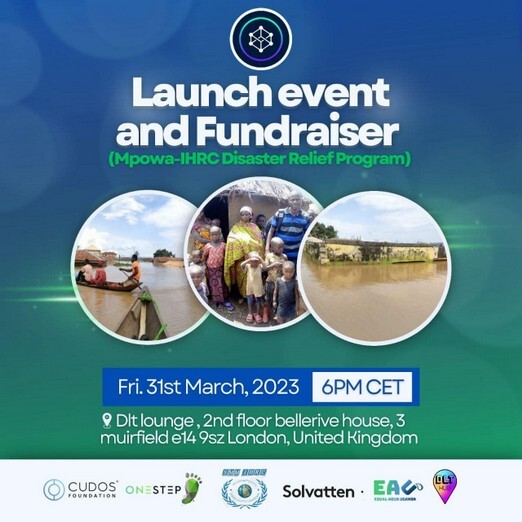 Urgent Climate/Conflict Disaster/Emergency Response Africa: MPOWA signs MOU with IHRC
London, England: MPOWA Ltd, a UK startup in the clean technology software
sector, had signed a Memorandum of Understanding (MOU) with Zurich, Switzerland-based Transnational Intergovernmental Foundation "International Human Rights Commission" - IHRC.
The MOU signed on 13th February 2023 entails urgent collaboration for disaster relief projects in several African countries where MPOWA has been developing capacity and teams for clean technology-driven decarbonization interventions over the last year.
A statement made available by Ryan Lavelle CEO of MPOWA noted that due to serious flooding in these areas (Uganda, Nigeria, Malawi) and ongoing low-intensity conflict in the DRC, in consultation with IHRC, we agreed to formulate emergency response plans to assist these communities with stabilization efforts. In the case of Malawi, the government has declared a national emergency due to the outbreak of Cholera, calling for urgent international assistance.
He affirmed that together with their technology partners, Solvatten and CUDOS Foundation, alongside WASH program partners Equal Aqua Uganda, there will be launching a major fundraising drive with international donor organizations, charities, and individual consumers. "We are leveraging a non-profit disaster relief crowdfunding platform hosted by US 501(C)(3) registered organization, One Step Projects, to raise approx. $3.5m for the program of urgent interventions and relief operations in the four countries in the scope of the MOU. The platform offers features for end-to-end financial accounting and long-term aid support.
"Observing the situation on the ground there in those communities via the direct reports of our local teams over the December period made it clear that sitting and doing nothing, business as usual was no longer tolerable for the management team at Mpowa. After some internal deliberation we took the decision to take action, pivot and work with our new partners, leveraging the best of our capabilities and technology to make a real difference", he added.
Ryan maintained that MPOWA passionately believes in the power of DeFi and blockchain to improve transparency and trust for stakeholders and donors involved in such programs, and this is an ideal test case for the combined power of digital finance and MRV, with real measurable impact in terms of the UN SDGs as a byproduct of our efforts.
---

Reported
Fidelis Onakpoma
IHRC Editor-in-chief Worldwide.
March 30th, 2023