IHRC: Sustainable peace before the original peoples
Press center > Articles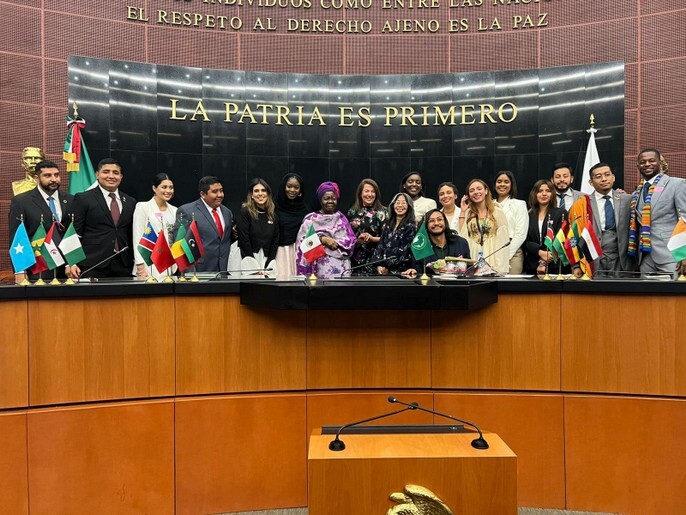 Second Edition of the Parliament of sustainable peace before the original peoples Mexico - Africa
Federation of Leaders for the nations for Latin America and the Caribbean A.C. Thursday March 2nd, 2023
Subject: IHRC - Young Entrepreneurs
IHRC Representation of the UN Youth from Africa and Mexico
The International Human Rights Commission (IHRC) implores world leaders on importance of engaging young entrepreneurs in navigating a new world, stating that it is only by partnership with the youth that can solve pressing global challenges, and ultimately make the world a better place for all.
The assertion was made on Thursday by IHRC Goodwill Ambassador, Daphne McKinley at the Second Edition of the Parliament of Sustainable Peace within the Federation of Leaders for the nations for Latin America and the Caribbean A.C. in Mexico.
Ambassador Daphne McKinley affirmed that the youths can be helped in driving the positive change needed in global economy system by creating supportive and creative communities with industry leaders, academics, and individuals of influence, where the young visionary entrepreneurs can connect, learn, grow, and collaborate.
Daphne emphasized the need to create platforms in order to:
• encourage young entrepreneurs to achieve their highest level of success and fulfil their full potential.
• empower young entrepreneurs by providing mentorship and support as they enhance their resources and capabilities to generate substantial environmental, social, and governance to make an impact in society.
• educate young entrepreneurs on how to navigate the transition of their companies into future technology.
"We have all the solutions at our fingertips, we now need to implement the solutions. Technology will play a major key for future industry. It will provide the changes that need to happen to make a sustainable future. Heath care, Education, Green energy, Agriculture, Waste management all areas that can make a real difference to a sustainable world"
, she noted.
While thanking the organizers, the Body of Leadership representing the Government of the Republic of Mexico and the Caribbean, she maintained that the need to encourage the young entrepreneurs in all these areas cannot be overemphasized.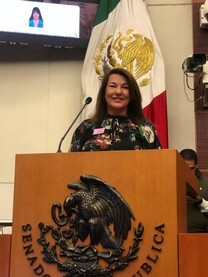 "However, we cannot achieve all of this without Peace. Peace leads to economic growth, peace builds trust when it has been broken, peace brings innovation and accelerates technology which in turn brings well-being and good relations between all peoples"
, she added.
Ambassador Daphne further emphasized on thematic areas of the International Human Rights Commission as a diplomatic transnational intergovernmental foundation that is highly specialized in peace negotiations.
IHRC is a self-financed, neutral, impartial and independent organization based in Switzerland. Since its inception, IHRC has operated mainly in the international arena in zones of war and military operations, territorial and national conflicts, and humanitarian disasters.
On 3 continents, we closely cooperate with state authorities, creating conditions and securing platforms for official and unofficial work and arrangements aimed at resolving conflicts and restoring the application of human rights.
The IHRC Group works independently for everyone and everyone, regardless of skin colour, religion, national or political affiliation, origin and wealth. We work for the broadly understood human rights and all the resulting principles of local and international coexistence.
IHRC has a Diplomatic Representation within the Department of "Migration and Home Affairs" the European Commission, the executive and civil service of the European Union.
The session was also attended by:
1.Valentin Kalki Camaño Rivera
2. Dra. Jayanthi Narayanan Profesora
3. Dr. Nicole Lucia Feliz Soler
5. Dr. Shruti Shukla (Wife Embalsamador of India)
8. Dr. Francisco hurtado Delgado - Magistrate Tribunal Superior de Justicia. 9. Dr. Jamie Castero - Tribunal of Justice to Morelos
---
Reporter:
Mr. Karim R.F. Lassueur
Commissioner from Goodwill Ambassador Daphne McKinley
Editorial:
Fidelis Onakpoma
IHRC Editor-in-Chief Worldwide