PRESIDENTIAL ELECTION IN CHAD
Monitoring > Africa > Chad 2021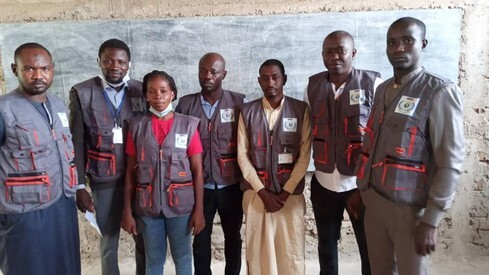 IHRC PREPARATION OF MONITORING THE PRESIDENTIAL ELECTION IN CHAD
Press Release:
IHRC SMM Chad.
---
Of the International Human Rights Commission - IHRC in Chad had continued to uphold the support of the Commission in building a better Nation in Chad.
This was seen by the Special Monitoring Volunteers in preparation for the Monitoring of the Presidential Election in Chad.
The team of volunteers of the International Human Rights Commission-Chad held a meeting at El-Elion High School today at 8:00 am prompt and ended at 11:30 am.
In the agenda of the meeting, the team highlighted some clarification and preparation for their important mission which is to observe the presidential election in Chad which include:
First, a plan of action was brought out to enable the team to carry out its mission successfully during the presidential election, for this, the volunteers have been equipped with their materials such as waistcoats, badges, according to the electoral map, rules, and briefings on their missions, and some volunteers observers have been sent immediately to monitoring the first voting of Chadians militaries in their camps.
Also, some remarks and suggestions were made concerning the means made available to them.
Thus, given a large number of polling stations, the action plan was very meticulously drafted by the IHRC Head of Monitoring Mission.
Due to the many dangers to be faced by IHRC Observers, the Government of the Republic of Chad assured them of their safety and readiness to cooperate fully.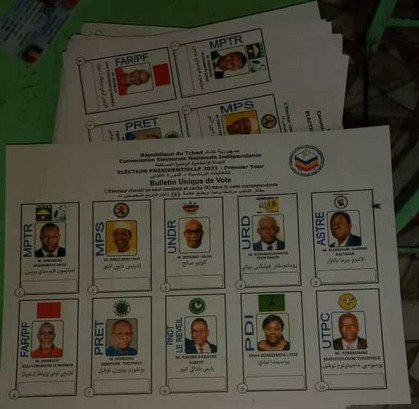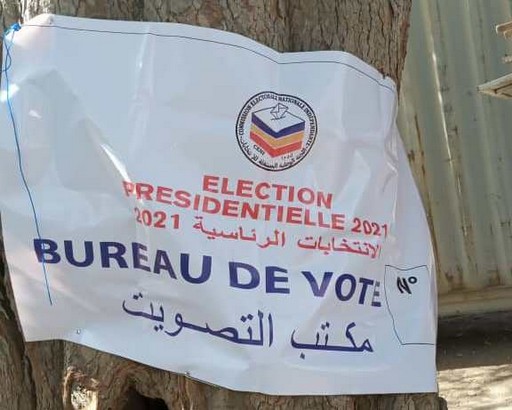 "However, the Volunteer Observers are determined and committed to carrying out their task on behalf of the International Human Rights Commission which they have volunteered.
The volunteer's team are happy to have the privileges to join IHRC and through this channel, they are serving their nations and humanity in general.
The list of Volunteer Observers so far includes:
1. KODJALTA DON-DE- DIEU.
2- VALMI CHARLITTE
3- DEKOULA FLORENCE
4- MOUSSA IBRAHIM
5- GONDE ROADOUM
6- ABDERAMANE YACOUB HAMID
7-SOUMAINE BACHIR
8. KEMBA MEDARD OUSMANE
9. LAGMET HARGUE
The National Volunteer Coordinator Chad; Mr. Kemga Médard Ousmane.
-The Regional Volunteers' Coordinator; Mr.Yacob
-Country Secretary of IHRC Mr.Hargue
-MNVC/PEACE AMBASSADOR In Central Africa H.E Hiroua Goare Bienvenu
---

The National Volunteer Coordinator Chad;
Mr. Kemga Médard Ousmane