35 Eye Patients Undergone Free Surgery
What we do > Actions > Humanitarian relief > Asia > Bangladesh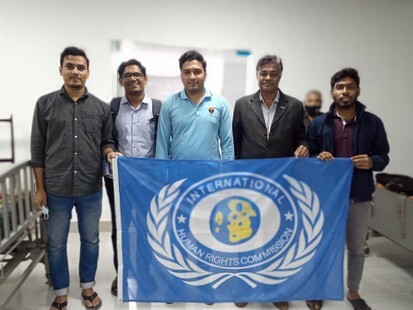 35 Eye Patients Undergone Free Surgery Sponsored by IHRC in Bangladesh.
The Special Monitoring Mission International Human Rights Commission in Bangladesh has again demonstrated dynamic charity on medicare for people having sight problems.
A 35 Eye patients of 20 males and 15 females have successfully undergone surgery by the initiative organized and implemented by the International Human Rights Commission (IHRC) at Lions Hospital Chattogram Bangladesh.
The operations took place respectively on 11th and 12th December 2021. While responding, the National Coordinator & Peace Ambassador Mohammed Elias Serazi, expressed joy for being able to carry out such helping initiative to the public as patients and relatives are excited.
Other SMM IHRC Members that contributed collectively to the success of the event were: ZVC Mohammad Mazba Uddin, ZVC MAS Shaju, Volunteeer Mr. Sawkot Hosin, Volunteer Mr. Engineer Abdullah Al Mashued, Volunteer Mr. Mohammed Hasan, IHRC Ambassador Nazmul Hasan, Zonal Coordinator AZM Saiful Islam Totol, Zonal Coordinator Mazba Uddin and Peace Ambassador Mohammed Elias Serazi.
---

Editorial:
Fidelis Onakpoma
IHRC Editor-in-chief