Second Wave - IHRC
Foreign Affairs > Cooperation > Asia > Bangladeh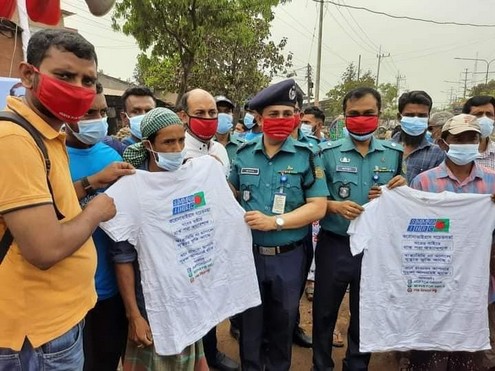 *COVID-19 Second Wave and Awareness Program:*
The novel coronavirus called COVID-19 has no shyness; restlessly attracts people and is captured.
So alertness and observing protocols that cushion its spread remain ultimately timely.
As always been inspired by the word of the Secretary-General IHRC, Prof. h.c. Rafal Marcin Wasik "
...Because what we do today, we do for Generations"
,
we will always win by saving our generations.
Today, the Special Monitoring Mission IHRC in Bangladesh, Team Chattogram handed over masks and T-shirts under the Leadership of Peace Ambassador Mr. Mohammed Elias Serazi to honorable additional Deputy Police Commissioner (DB) North Mr. Mohammed Ali Hoshen, Inspector Mr. Onsat your Marma, Zonal Coordinator Mr. Mezba Uddin, an aide to the honorable Information Minister Mr. Nazrul Islam, were present at this time.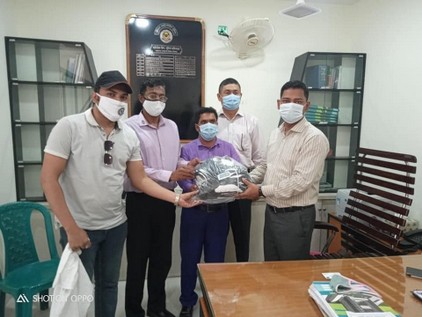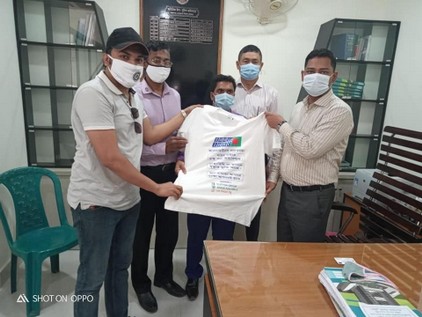 Besides this 21st March Volunteer, Mr. Dr. Mezba Uddin Tuhin distributed an awareness T-shirt to the Pahartoli police station of CMP.
*Reported by*
Mohammed Elias Serazi
NVC & Peace Ambassador
Special Monitoring by Mission International Human Rights Commission. (Bangladesh),Czech Republic, EU.