IHRC MEETING OFFICE OF THE GOVERNOR ON INTERNATIONAL AFFAIRS AND SPECIAL DUTIES, DELTA STATE GOVERNMENT.
Foreign Affairs > Cooperation > Africa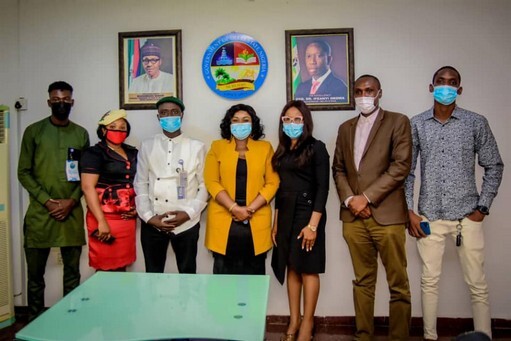 IHRC MEETING OFFICE OF THE GOVERNOR ON INTERNATIONAL AFFAIRS AND SPECIAL DUTIES, DELTA STATE GOVERNMENT.
...Commend Government's Efforts Towards Enacting Bills and Sustaining Programs with Respect for Human Rights Laws.
As part of efforts to advance the government's effort in improving policies that count on human development, respect for human rights, the Special Monitoring Mission of International Human Rights Commission Delta State, had conveyed a meeting with the Delta State Government through the office of the Senior Special Assistant to the Governor on International Affairs and Special Duties.
The SMM IHRC Delegates led by Fidelis Onakpoma along with Barr. Elizabeth Ekwerekwu, Comr. Courage Oyibo and Gideon Oghenefevwe, Dr. Paul Esegbue, commended the government's effort on the enactment of the Violence Against Persons Prohibition Bill, the establishment of the Child's Rights Implementation Committee, Girl Child Empowerment Program, amongst other programs.
The Special Monitoring Mission officials decried the negligence of the government in supporting human trafficking crusaders working tirelessly to rescue and return victims of human trafficking.
Their lives are being threatened, their families at risk, and the finance are being used to selflessly sponsored the process, yet, there is no recognition or sense of support from any government. "The traffickers are getting richer, the rescuers are getting poorer", Fidelis said.
The Commission also ascertained the need for more improved mechanisms by the government to promote policies and programs concerning the protection of human rights.
While responding, Dr. Genevieve Mordi; Senior Special Assistant on International Affairs/Special Duties to His Excellency, the Governor of Delta State, applauded IHRC officials for upholding readiness to partner with the State Government and reiterated Gov. Okowa's efforts in the creation of vocational skills and empowerment programs to engage young people and improve their employability skills.
"Unemployment amongst youths are leading factors instigating youths' illegal immigrations and vulnerable to human traffickers", said Dr. Mordi.
She further reaffirmed the Governor's strategy to advance policies and programs that promote youth empowerment.

Reported by :
Fidelis Onakpoma,
IHRC ZVC, Niger Delta.
---
Special Monitoring Mission,
International Human Rights Commission,