IHRC -Prison Congestion
Foreign Affairs > Cooperation > Africa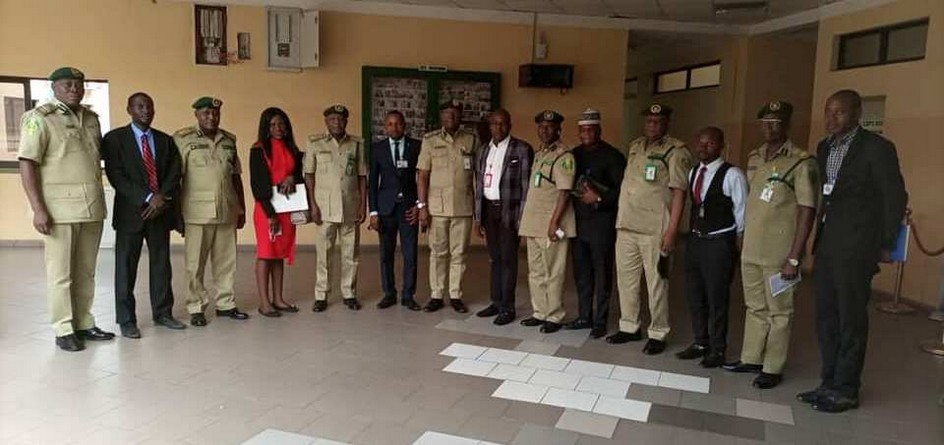 Prison Congestion: IHRC Nigeria Central Office Mediates Between Authority and Inmate
...Reiterate Commitments for Adequate Provisions for Inmate; Make Submission for IHRC Desk in Nigeria Correctional Service Headquarters, Abuja.
The Nigeria Central Office, International Human Rights Commission (IHRC) under the credible leadership of Ambassador at Large, Dr. Friday Sani Country-Head for Nigeria and Commissioner for West African Countries, today lead IHRC Nigeria Central Office to the Nigeria Correctional Service Headquarters in Abuja where all top management staffs were all ground to receive IHRC.
During the interactive session, Ambassador Sani made a case for the unavoidable congested prison yard in Nigeria owing to the strike action embarked upon by judicial staff in Nigeria.
Ambassador Sani said it was time for IHRC to play a mediation role to mitigate between the authority and the inmate.
He said under the current situation, the prison staff had come under very serious pressure to take care of the image, and on the other hand, the inmates will also be under pain of proper care hence IHRC intervention to mitigate the situation.
Ambassador Sani further stated the need for training of more armed squared to manage the visitors coming to the prison particularly nongovernmental organizations and good-hearted Nigerians who may want to come in to assist the prison inmate.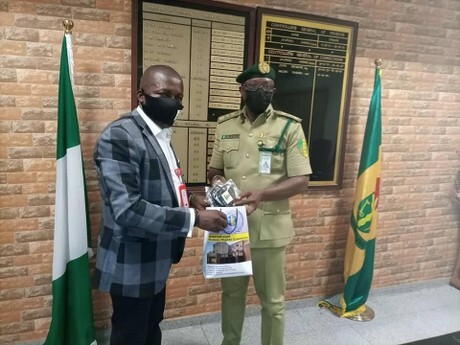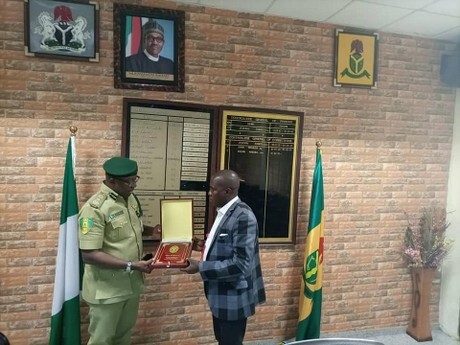 Sani maintained that provision of adequate security through armed squared of the prison will be better than preventing people who can help the inmates in the circumstances.
Ambassador Dr. Friday Sani also requested a desk for IHRC in the headquarters of the correctional center headquarters where complaints of human rights violations can be received and reported to the commandant general for necessary action.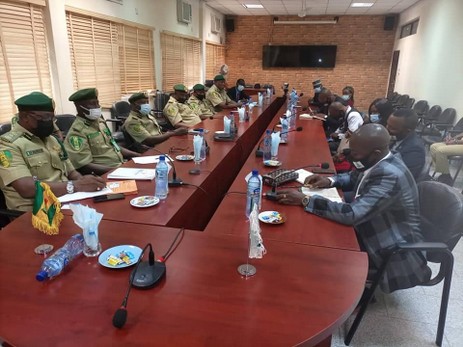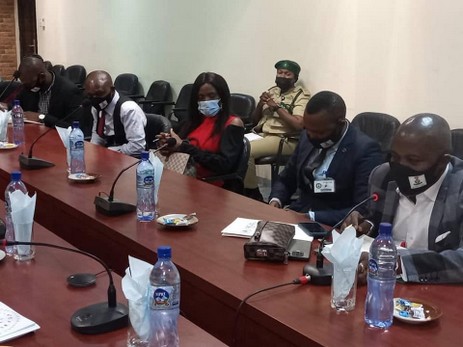 Ambassador Sani also presented a letter of recommendation of the controller general to be appointed as a judge in the human rights Federation of Arbitrators Court in the IHRC Headquarters, if approved, the Controller General will become the second black man to be appointed into this exalted position.
Reacting to the visit of IHRC, the Controller General described the IHRC leadership in Nigeria as outstanding and promised to continue to work with IHRC to succeed in defending the right of everyone.
The Controller General in appreciation of the role of IHRC in Nigeria's central office yet donated a plaque honor to IHRC Central Office.
Reported:
Fidelis Onakpoma
IHRC Journalist.