About copyright
About HQ > Copyright
---
---
---
---
---
---
---
---
---

EUIPO
- European Union Intellectual Property Office
Class
36
Charitable fund raising; Arranging charitable collections [for others]; Fundraising and financial sponsorship; Crowdfunding; Political fundraising consulting; Charitable fundraising by means of entertainment events; Investment of funds for charitable purposes; Organization of monetary collections; Organising of charitable collections; Arranging business fundraising activities; Arranging charitable fundraising activities; Arranging fundraising; Arranging of funds for overseas aid projects; Arranging of financing for humanitarian projects; Political fundraising; Memorial fund raising; Providing monetary grants to charities; Financial sponsorship; Political fund-raising services; Fundraising; Charitable fundraising services by means of organizing and conducting galas; Charitable fund raising in view of disaster precautions and prevention; Provision of charitable fundraising services in relation to carbon offsetting.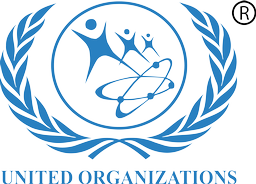 ---
IHRC informeds about

World News Copyright
The prohibition of processing the data of the organization and its members, in particular applies to persons or others, who submit slander or untrue content in the mass media.
copyright / confidentiality penalty $ 1 million
according to Article 6 of the agreement, the competent is arbitration
court.