DRC Ambassador to Poland
Foreign Affairs > Africa > DRC
... Reaffirms Commitment to Peace, Security, Democracy, Human Rights, Development, and Sustainable Economic Growth in Africa
The Secretary-General of the International Human Rights Commission IHRC,
Prof. h.c. Rafał Marcin Wasik
reaffirmed the commitment of the Organization to engender initiatives centered on Peace, Security, Democracy, Human Rights, Development, and Sustainable Economic
Growth in Africa through the IHRC Europe-Africa Agenda.
He asserted a Delegation Visit to the Ambassador of the Democratic Republic of the Congo in Poland,
H.E.Clementine Shakembo Kamanaga
on Monday 13 November, 2023.
During the meeting, the Ambassador was awarded the IHRC Medal "Civis Mundi Sum" for her extraordinary personal contribution to Human Rights, and at the same time, the IHRC Secretary-General delivered a diplomatic correspondence related to the implementation of the intergovernmental diplomatic agreement between DR Congo and the IHRC.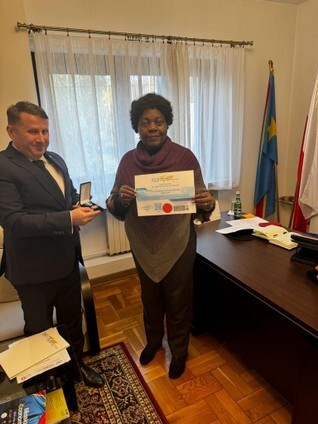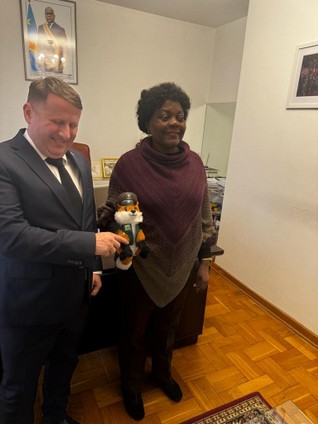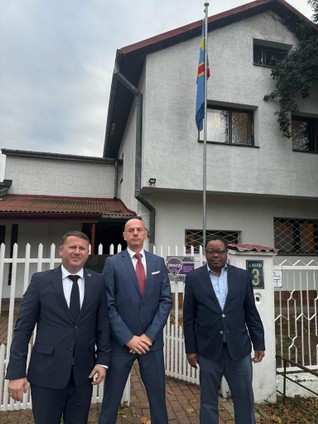 The IHRC Secretary-General was accompanied by IHRC Ambassador at Large,
H.E. Paweł Nowacki
and IHRC Commissioner
Mr. Tony Kamanga Bulela
.

Reported:
H.E. Pawel Nowacki,

Editor:
Fidelis Onakpoma,
Head, Media, and Strategic Communications,