Cape Verde 2021: IHRC Call for Credible Free and Fair Elections
Monitoring > Africa > Cabo Verde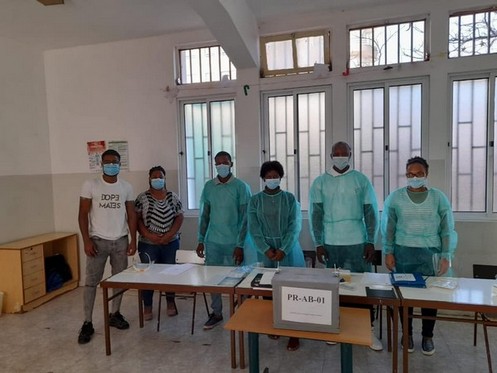 Cape Verde 2021: IHRC Call for Credible Free and Fair Elections
... Reiterate the Right to Franchises, Commend Sustainable Partnership
---
Elections are a distinguishing feature of democracy that provide an opportunity to improve democratization and encourage political liberalization.
Free and Fair Elections play a sustainable role in political transitions, by encouraging political liberalization, helps to promote peaceful, democratic political transformation that leads to increased stability and prosperity.
The International Human Rights Commission has called for credible free and fair elections in the 2021 National Elections of the Republic of Cape Verde holding today 18th April 2021.
In a release signed by the Secretary-General International Human Rights Commission, Prof. h.c. Rafal Marcin Wasik reaffirmed that a nation cannot be truly democratic until its citizens have the chance to choose their representatives through elections that are free and fair. He added that critical development efforts cannot succeed without a legitimate and democratically elected government that is responsive and accountable to its citizens.
"On this 2021 Parliament Elections, it is patriotic to exercise your franchises in deciding the future of your nation by turning out to cast your votes wisely".
This implies that electorates and election officials should behave in a way that promotes a free and fair process, and that discourages conduct jeopardizing the integrity of the process.
Although a deliberate attempt to derail the electoral process or manipulate election results would constitute a criminal act.
The Secretary-General hence submitted that all participants must carry out their duties or roles in a professional, transparent, and impartial manner. Urging public officials (including electoral administrators) not to use their position for personal or partisan benefit.
As a non-profit and non-political organization, our confidence did not waver in our choice to observe the election as an international observer. We commend the Government of Cape Verde for sustaining the credibility of our partnership.
We pray for the safety of our observers and other election administrators. Wish you all good luck.
Reported by:
Fidelis Onakpoma
IHRC Journalist.