Ministry of African Integration and Ivorians Abroad (MIAIE)
Foreign Affairs > Africa > Cote d'Ivoire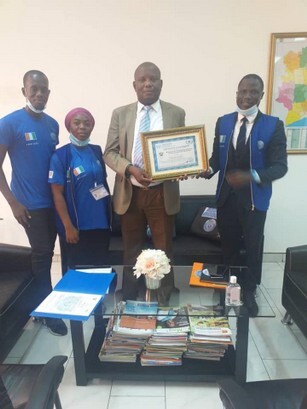 Point of the diplomatic mission of the International Human Rights Commission - IHRC and Ministry of African Integration and Ivorians Abroad (MIAIE) - Côte d'Ivoire
A delegation of the IHRC in Côte d'Ivoire led by the Commissioner and Regional Coordinator, Mr. FOFANA Vamara, had a working session with Mr. GBATO Félicien, Head of Cabinet and representative of the Minister of African Integration and Ivorians Abroad, Mr. Albert FLINDE, on Tuesday, December 1, 2020 in the premises of the said Ministry.
The crucial objective of this diplomatic meeting was the presentation of the structure and its fields of action to the said ministry so that a partnership could be born between the two entities.
Speaking on behalf of the Minister, the Chief of Staff, did not fail to express his joy for this new partnership in the sense that it will be a very important support for the Ministry in the execution of its specifications.
The issues of technical and financial support were also obviously in the spotlight, which would be welcome from various international partners in order to accompany the said Ministry in its development policy.
He also outlined some of the difficulties faced by the Ministry with regard to repatriation
of some Ivorians in this period of health crisis due to Covid19. He also spoke of the problems they encounter in the fight against illegal immigration, a scourge that has grown in recent years.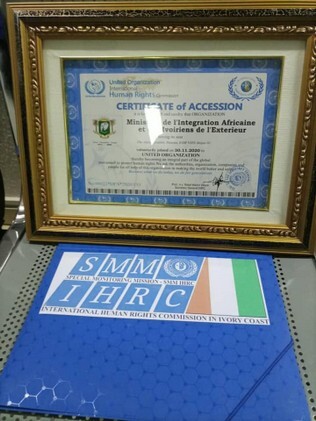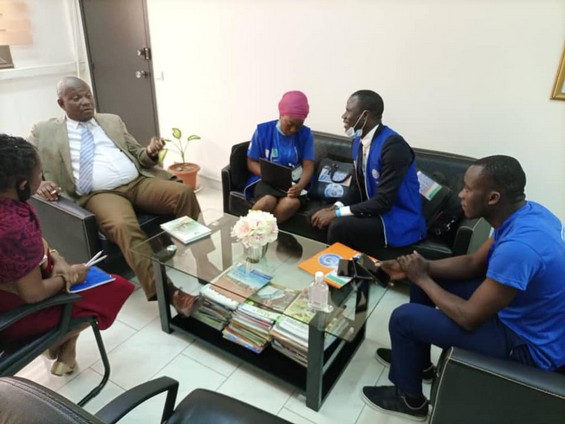 At the end of these very fruitful exchanges, a "CERTIFICATE OF ACCESSION - United Organizations IHRC " was awarded to the Ministry of African Integration and Ivorians Abroad to symbolize this new partnership.
Excellent continuation of the week to all in peace, dialogue, peace and social cohesion.
Done in Abidjan, December 1, 2020.
Republic of Côte d'Ivoire (West Africa).