Sindh Human Rights Commission
Foreign Affairs > Cooperation > Asia > Pakistan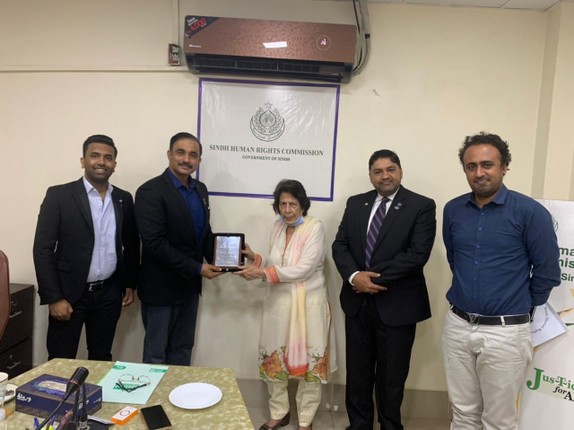 In the year 2008 the Sindh Government, taking cognizance of the rise in violation of Human Rights, established the Sindh Directorate of Human Rights (SDHR).
The core mandate of the Sindh Human Rights Commission is cited under Section (4) of the Sindh Protection of Human Rights Act 2011 which empowers it to inquire into cases of "violation of human rights or abetment thereof, and negligence in the prevention of such a violation by a public servant". The Commission has powers to propose remedial measures including action to be taken against the persons found to be in violation or in negligence of ensuring human rights.
The Vision of the Commission is "The Creation of a Society free of all forms of Violence and Extremism and based on an Environment of Peace, Interfaith Harmony and Justice"
We must thank the entire team of
Sindh Human Rights Commission
especially Justice Majida Razvi Chairperson Sindh Human Rights Commission for a productive meeting & a discussion for future collaboration.
Justice Razvi currently serving as a Chairperson Sindh Human Rights Commission Government of Sindh. She had the honor of holding a unique position of being the first woman Judge of a High Court of Pakistan. She was elevated to the position of Judge, at the Sindh High Court Bench in 1994. She as a Judge, presided over Single & DB numerous cases, providing justice in the form of landmark judgments and as an advocate, deliberated on hundreds of cases on the civil side.
She was provided free legal advice to the needy people, through various social work organizations and convincingly got justice for them. She is former Chairperson of the National Commission on the status of women, from March 2002 to March 2005.
She is a prolific writer – Author of hundreds of Article on Legal Issues pertaining to Women & Children. She is addresses on National & International Issues of Particularly Human & Women Rights through print & electronic media. She has received many numerous awards.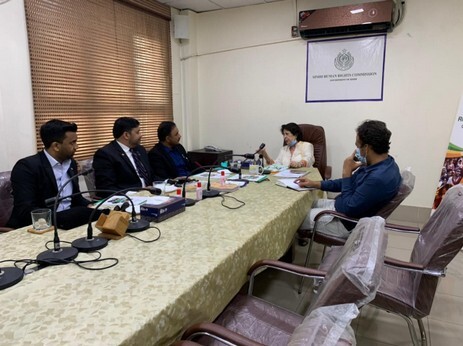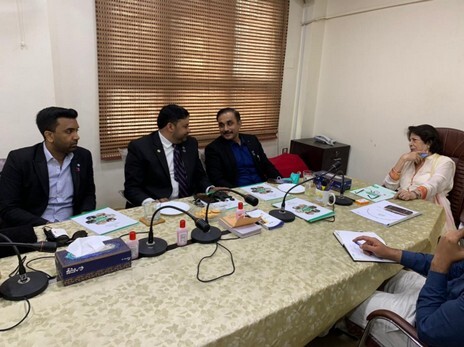 Ambassador Mohsin Durrani
On behalf of Secretary-General IHRC Prof. Rafał Marcin Wasik, has assured
Sindh Human Rights Commission
a complete support & cooperation from
International Human Rights Commission
in all their future projects & will sign MOU for a sustainable collaboration.
The meeting was attended by Ambassador Asim Irshad & newly appointed Youth Ambassador
Hasan Ansari
.
Ambassador Mohsin Durrani
Ambassador at Large & Advisor UN Affairs