Chad: IHRC Begins Diplomatic Interventions
Monitoring > Africa > Chad 2021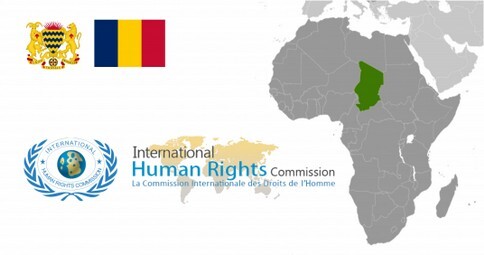 Chad: IHRC Begins Diplomatic Interventions
...Call Aggrieved Groups to Sheathe Sword, Reiterate Actions for Achieving Sustainable Peace
---
The International Human Rights Commission with World headquarters in the Czech Republic has commenced diplomatic interventions in curtailing the recent crisis in Chad.
The Secretary-General, Prof. h.c. Rafal Marcin Wasik averred that one of the missions of the Organization is to serve as an alternative crisis resolution mechanism for the government and the people.
A statement by the Secretary-General lamented the current situation in Chad resulting from the death of President Idris Déby. "The events have plunged the country into uncertainty, causing concern among many Chadians and neighboring states".
Recall that President Déby was 30 years in power and was re-elected for a sixth consecutive term in office. His death was announced at 11:00 am on national television by the army's spokesperson, General Azem Bermandoa.
The 68-year-old Déby ruled Chad for 30 years and was re-elected to a sixth term in office just days before his death.
According to a report, President Idriss Déby died Monday, suffering from wounds he sustained while visiting frontline troops battling rebels in Northern Chad.
His sudden death puts up concerns of stability in Chad and in the wider Sahel region, where Chadian troops contribute significantly to the fight against rebellious groups.
According to Ambassador Dr. Friday Sani, African Commissioner to the International Human Rights Commission said it has become a major obligation for IHRC to negotiate with groups to bring about the new peace in Chad, owing to the protocol agreement with the Chad government and as experts in arbitration and negotiation of world peace.
Ambassador Romanos Raad, a High Commissioner to the International Human Rights Commission further reaffirmed that the purpose of the diplomatic intervention is to bring stability, inclusion, dialogue, that will help build stronger security and democratic transition in the country.
The head of the mission is the IHRC High Commissioner, Ambassador Romanos Raad along with Commissioner Ambassador Dr. Friday Sani, Ambassador Hirou, and a Judge.
Issued:
Fidelis Onakpoma,
IHRC Journalist