Protocol Agreement IHRC & Authonimus Republic of Abkhazia
Foreign Affairs > AR of Abkhazia/Georgia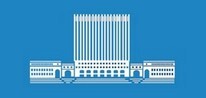 IHRC Secretary General Prof.h.c. Rafał Marcin Wasik on behalf of the International Human Rights Commission - IHRC signed yesterday (17.07.2021) a diplomatic agreement with the Government of the
Autonomous Republic of Abkhazia
based in Tbilisi, Georgia. On the other hand, the Potokol Agreement was signed by
Deputy Chairman, H.E. Anzor Marghani.
Everything took place with the assistance of the Minister of Justice, H.E. David Patsatia, and the Minister of Finance and Economy,
Mr. Ivane Dolidze and his Deputy Mr. Georgie Jincharadze
. The IHRC Secretary General was assisted by the IHRC Ambassador Sławomir Rogowski and the Advisor Marian Hreśka. Thus, the IHRC started another Diplomatic Mission on the territory of another country.
Reported
IHRC Team