DELTA STATE NEW COMMISSIONER OF POLICE, CP ALI MOHAMMED, UPHOLDS PARTNERSHIP WITH IHRC
Foreign Affairs > Cooperation > Africa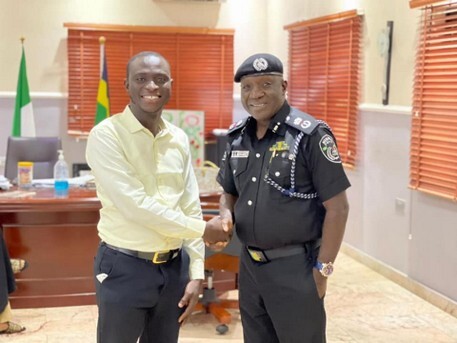 DELTA STATE NEW COMMISSIONER OF POLICE, CP ALI MOHAMMED, UPHOLDS PARTNERSHIP WITH IHRC
Officials of the Special Monitoring Mission of the International Human Rights Commission in Delta State held a familiarization meeting with the new Commissioner of Police to Delta State Command. The meeting was in honor to welcome the CP, introduce the existing partnership of the Commission with the State Command, her operational strategies in consolidation with the rule of law, and seek a practical methodological approach in ensuring sustainable policing and respect for human rights.
According to Fidelis Onakpoma, the State Representative of the Commission said respect for human rights can help the Police to gain the trust of society. A human rights-based approach to policing will ensure that the actions of the Nigerian Police are by the fundamental principles for the development of just societies.
"Owing to the established partnership with the State Command, it is of high interest to formally welcome you to Delta State. As an organization, we are excited at your dogmatic approach in ensuring the protection of lives and properties in Delta State.
That at your short time, as at the time of compiling this report, the Nigeria Police has:
1. Recovered eight suspected stolen vehicles
2. Murder suspects and suspected kidnappers were arrested.
3. Also, 30 suspected cultists, two-car snatching suspects, and one rape/defilement suspect have so far been arrested.
4. Persons arrested for unlawful possession of firearms and a total of 46 Covid-19 Curfew Violators arrested.
The Commission affirmed a plea to the State Command in line with the Universal Declaration of Human Rights to:
1. Share guidance in the collaboration of IHRC and the Nigeria Police under his leadership as the Commissioner Delta State Command.
2. Continue operational partnership with the International Human Rights Commission for peace and security, the rule of law, and respect for human rights, among others.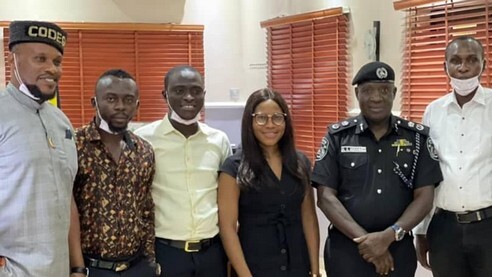 While responding, CP Ali Mohammed commended the International Human Rights Commission for her credible role in the protection of human rights. He gave affirmation to partner with the Commission in the State and promised to establish a 24/7 response centre in the State Command for complaints and entries.
CP Ali further condemned the rate of fake news and its negative impact on achieving sustainable policing, adding that how media influencers report issues on unrest helps how society views it. The police will discharge their duties and please do verify information properly before acting upon it, he hinted.
Present at the meeting were:
Dr. Paul Uche Esegbue, Comr. Peter Nnamdi, Barr. Elizabeth Ekwerekwu, Comr. Emmanuel Ojeabulu, and Hon. (Comr.) Wilson C. Ekwerekwu.
---

Reported by:
Fidelis Onakpoma,
IHRC ZVC, Niger Delta