IHRC: 08 MARCH 2021 INTERNATIONAL WOMEN'S DAY
What we do > SMM IHRC > Workshops and Training > Africa > Cameroon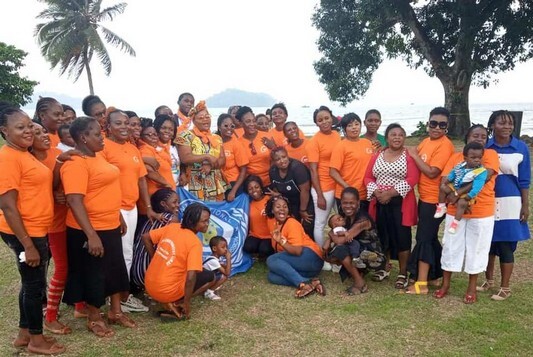 THE INTERNATIONAL HUMAN RIGHTS COMMISSION (IHRC) SPECIAL MONITORING MISSION (SMM) CAMEROON JOINS THE INTERNATIONAL COMMUNITY TO CELEBRATE 08 MARCH 2021 INTERNATIONAL WOMEN'S DAY
Women of the world want and deserve an equal future free from stigma, stereotypes and violence; a future that's sustainable, peaceful, with equal rights and opportunities for all. To get us there, the world needs women at every table where decisions are being made (UN Women).
International Women's day is celebrated annually every 8 March across the world with the aim to recognize women's achievements, raise awareness about women's equality, and lobby for accelerated gender parity. This year, the International Human Rights Commission (IHRC), Special Monitoring Mission (SMM) Cameroon, joins the international community to celebrate the March 8, 2021 International Women's Day with the theme "Women in leadership: Achieving an equal future in a COVID-19 world,".
On occasion of this year's International Women's Day celebration, the IHRC team headed by the IHRC, SMM Cameroon's National Coordinator Ms. Holy Anagho Asanji gather some 50 women at the Cameroon Development Cooperation (CDC) Senior Service (SS) club in Limbe South West Region to celebrate the tremendous efforts by women and girls around the world in shaping a more equal future and recovery from the COVID-19 pandemic.
In her presentation, Ms. Holy Anagho acquainted the women about the background of how women's day came into existence and the importance of it. She stated that women's full and effective participation and leadership in all areas of life drives progress for everyone, yet they are still underrepresented in public life and decision-making. As revealed in the UN Secretary-General's recent report, she said women are Heads of State or Government in 22 countries, and only 24.9 per cent of national parliamentarians are women.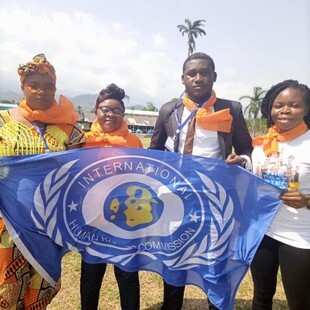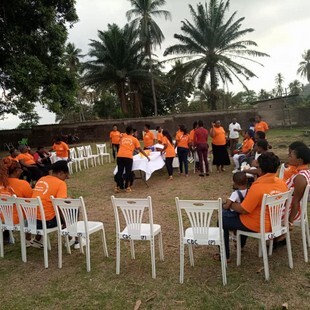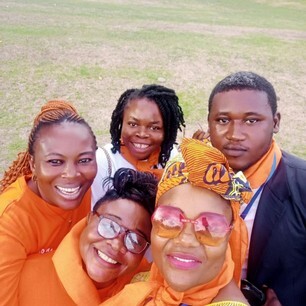 At the current rate of progress, gender equality among Heads of Government will take another 130 years. She said women are also at the forefront of the battle against COVID-19, as front-line and health sector workers, as scientists, doctors and caregivers, yet they get paid 11 per cent less globally than their male counterparts. She pointed that when women lead, positive results are seen. Some of the most efficient and exemplary responses to the COVID-19 pandemic were led by women. And women, especially young women, are at the forefront of diverse and inclusive movements online and on the streets for social justice, climate change and equality in all parts of the world. Yet, women under 30 are less than 1 per cent of parliamentarians worldwide. For this reason, she pointed that this is why, this year's International Women's Day is a rallying cry for Generation Equality, to act for an equal future for all.
She concluded her presentation by highlighting that everyone – men and women can pledge to take a concrete step to help achieve gender parity more quickly whether to help women and girls achieve their ambitions, call for gender balanced leadership, respect and value difference, develop more inclusive and flexible cultures or root out workplace bias and that each of us can be a leader within our own spheres of influence and commit to take pragmatic actions to accelerate gender parity.

NVC, SMM Cameroon/ Ms. Holy Anagho Asanji
MNVC/ P.A H.E Bienvenu Goare Hiroua
IHRC SMM Volunteer/ Mrs. Martina Njume