IHRC in State Library, Kano State
What we do > SMM IHRC > Workshops and Training > Africa > Nigeria > Katsina State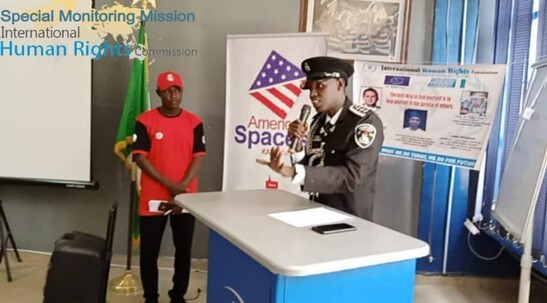 SMM IHRC Kano State Organize One-Day Workshop on Peace-Building
The Special Monitoring Mission (SMM) of the International Human Rights Commission in Kano State led by Amb. Ibrahim Abubakar Sani had on Friday 1st October 2021 organized a one-day workshop on Peace-Building.
The one-day workshop which was held at Murtala Muhammad State Library Kano State Nigeria by 9: 00 am, enumerated the achievements of SMM IHRC in Peace-Building and emphasized collaboration with different Human Rights Organizations and Security Agencies through the IHRC United Organizations (UO) to achieve sustainable peace.
In reality, both Human Rights Organizations, Conflict Resolution Organizations, and Security Agencies are working towards assisting societies in taking steps to ensure that the violence does not persist, and the rights of every human being are respected.
Human Rights and Peace-Building have been increasingly recognized in recent years as a vehicle for sustainable peace. It is worthy to note that the 2030 Agenda for Sustainable Development explicitly combines the promotion of peaceful, just, and inclusive societies in Goal 16.
Amongst keynotes lectures delivered in the workshop, the diverse perspectives, and real experiences to understand the factors that cause and sustain conflicts were learned.
And thanks to the Police Public Relations Officer of Kano State Police Command DSP Abdullahi Kyawa for attending.
---

Editorial:
Fidelis Onakpoma
IHRC Press Chief in Africans Country.