IHRC: Department Free Ukraine
Departments > Free Ukraine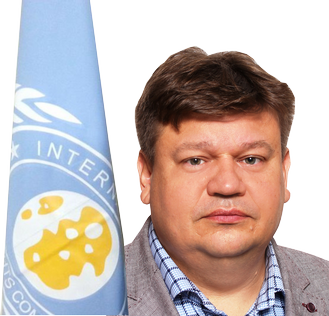 Ambassador at Large
Management Director
Department Free Ukraine (FU)
Head of the Diplomatic Mission IHRC in Ukraine
International Human Rights Commission (IHRC) in Zurich, Switzerland
Uraniastrasse 34, 8001 Zurich,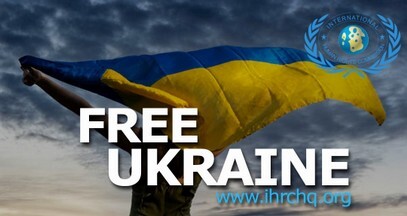 ---
In law, freedom is the possibility of certain human behavior enshrined in a constitution or other legislative act (for example, freedom of speech, freedom of religion, etc.). The category of freedom is close to the concept of law in the subjective sense, however, the latter implies the existence of a legal mechanism for implementation and usually a corresponding obligation of the state or other entity to perform some action. On the contrary, legal freedom does not have a clear implementation mechanism, it corresponds to the obligation to refrain from committing any actions that violate this freedom. Thus, in the "Declaration of the Rights of Man and Citizen" (1789, France), human freedom is interpreted as the ability to "do everything that does not harm another: thus, the exercise of the natural rights of each person is limited only by those limits that provide other members of society with the use of those same rights. These limits can only be determined by law.
---
Everyone should talk about what is happening in Ukraine so that the attention to our struggle for freedom is not decreased
- address by President Volodymyr Zelensky
Ukraine (Ukrainian: Україна, romanized:
Ukraïna
, pronounced [ʊkrɐˈjinɐ] is a country in Eastern Europe. It is the second largest country in Europe after Russia, which borders it to the east and north-east.[a] Ukraine also shares borders with Belarus to the north; Poland, Slovakia, and Hungary to the west; Romania and Moldova[b] to the south; and has a coastline along the Sea of Azov and the Black Sea. It covers about 600,000 km
2
(230,000 sq mi) with a population of about 40 million. The nation's capital and largest city is Kyiv. The official and national language is Ukrainian, and most people are also fluent in Russian
---
---
Our goal, with the help of the Free Ukraine program, is to raise funds and provide targeted support to the citizens of Ukraine and in particular:
children;




To old people;




families;



people who need it.

Among our priorities is the construction of housing for the temporarily displaced. Organization and support of medical and sanatorium centers for the rehabilitation of people who suffered from the war. We plan to assist in creating jobs for people who have lost their jobs. Organize the implementation of projects that will strengthen the economy of Ukraine and ensure its stable development.
We receive information from military administrations, the office of the President and the Cabinet of Ministers of Ukraine, ministries and government organizations.
All our actions are coordinated and transparent to the government and military administrations. Our goal is to be in time, to be useful at the moment of need for help, to be nearby, to provide what is needed and necessary.
Our volunteers, and there are more than 450 of them in Ukraine, meet and see off, help, and ensure the delivery of assistance.
---
IHRC Bank Account

PostFinance AG
---
International Human Rights Commission Foundation,
Zurich
Address:
Currency ( CHF)
BIC:
POFICHBEXXX
IBAN: 40 0900 0000 15967743 1
IHRC Bank Account

PostFinance AG
---
International Human Rights Commission Foundation,
Zurich
Address:
BIC:
POFICHBEXXX
IBNAN: CH 23 0900 0000 1596 7744 6
IHRC Bank Account

PostFinance AG
---
International Human Rights Commission Foundation,
Zurich
Address:
BIC:
POFICHBEXXX
IBAN: 98 0900 0000 14597745 4
Central humanitarian warehouse address:
20-121 Lublin, Dzialkowa 55, Polska
Contact and pickup person:
---
of Ukraine to the people of Ukraine and partner countries of Vladimir Zelensky on February 24, 2022
What do we hear today? It's not just rocket explosions, battles, the roar of aircraft. It is the sound of a new Iron Curtain lowering and closing Russia away from the civilized world. Our national task is to make this curtain pass not through our Ukrainian territory, but at the home of Russians.
The Ukrainian army, our border guards, police and special services stopped the enemy's attacks. In the language of conflict, this can be called an operational pause.
In Donbas, our Armed Forces are doing great, the Kharkiv direction is very difficult, the forces for the defense of the city are working, they are reliable, they are our men. The most problematic situation today is in the south. Our troops are fighting fierce battles in the suburbs of Kherson. The enemy is pushing out of the occupied Crimea, trying to advance towards Melitopol
In the north of the country, the enemy is slowly advancing in the Chernihiv region, but there are forces to hold it. Reliable defense is built in the Zhytomyr region. Enemy paratroopers in Hostomel are blocked, troops are ordered to destroy them.
Yes, we, unfortunately, have losses, losses of our heroes. Yes, we have captured Russian soldiers. Our doctors are helping some of them - those who have surrendered. Many Russian aircraft and many armored vehicles were destroyed.
Yes, we see that many Russians are shocked by what is happening. Some Russians are already calling on social media that they are against the war. We see it. But the leadership of the Russian Federation is unlikely to see it.
If you hear us, if you understand us, if you understand that you are attacking an independent country, please go out to the squares and address the President of your country.
We are Ukrainians. We are on our land. You are Russians. Now your military has started a war. The war in our state. I would very much like you to speak on Red Square or somewhere else on the streets of your capital, in Moscow, St. Petersburg and other cities in Russia. Not only in Instagram - it is very important.
What do we see at this hour? For the world community, Russia is becoming an analogue of the so-called DPR - this is complete isolation.
I am in constant contact with the leaders of partner countries and international organizations. Russia has already begun receiving the first sanctions from a large package of sanctions, the most powerful in world history.
No one will be able to convince or force us, Ukrainians, to give up our freedom, our independence, our sovereignty. But it seems that the Russian leadership is trying to do this by destroying the potential of their country. Everything that Russia has done since 2000 can now be burned live in front of the world.
We emphasize that Ukraine did not choose the path of war. But Ukraine offers to return to peace.
What can Ukrainians do? Help the national defense. Join the ranks of the Armed Forces of Ukraine and territorial defense units. Any citizen with combat experience will now be useful. It is up to you and all of us whether the enemy will be able to advance further into the territory of our independent state. Please help the volunteer community and the medical system, for example by donating blood.
Politicians and community leaders - help people, ensure normal life on the ground as much as possible. Everyone should take care of their loved ones and take care of those neighbors or acquaintances who need it. The duty of journalists, an important duty, is to defend democracy and freedom in Ukraine.
I spoke today with many leaders - the United Kingdom, Turkey, France, Germany, the EU, the United States, Sweden, Romania, Poland, Austria and others.
If you, dear European leaders, dear world leaders, leaders of the free world, do not help us today, then tomorrow the war will knock on your door.
---
Glory to the Armed Forces of Ukraine!

Glory to Ukraine!
Address by Minister of Foreign Affairs of Ukraine
Dmytro Kuleba
to GLOBSEC 2022 Bratislava Forum
Dear participants, friends!
I regret I cannot be with you in Bratislava today, but I thank the organizers for the opportunity to address you.
First of all, let me express how deeply we in Ukraine are grateful to Slovakia. Slovaks have stood by us resolutely since the very first days of the invasion. We will always remember this and I also thank my counterpart Ivan Korcok for his personal engagement.
This Friday marks one hundred days since Russia launched its unprovoked and unjustified war of aggression against Ukraine. Hundred days of Russian horror, destruction, murder, looting, in rape. But also hundred days of heroism, bravery, and humanity of Ukrainians. Hundred days of solidarity and support of our friends and partners around the globe.
Despite all odds and with your consistent support, Ukraine still stands both feet on the ground. At a very high cost, we have won a number of important battles. The war is now raging in the South of Ukraine and in the East, where combat is especially bloody and difficult. Hundreds of thousands of brave Ukrainians are fighting the Russian army, but we need to equip them properly to outgun Russia's enormous advantage in artillery. This is why we urgently need more NATO-style heavy weapons for our military to push the Russians back. Especially the 155th caliber. I use this opportunity to call on partners to deliver additional material as soon as possible.
As a foreign minister I would prefer to talk about diplomacy, not guns. Unfortunately, Russia leaves no such choice. Ukraine has proposed diplomatic solutions numerous times. Before the invasion and after it has already started. Russia has consistently rejected any diplomacy and prioritized war only. Today, they remain squarely focused on seeking military solutions. The only way to force Russia to return to the negotiating table is to defeat it on the battleground. It must become clear to Putin that he will not be able to reach a military solution.
As the war drags on for its fourth month, there is a discussion in the West on what our war aims should be. First of all, I want to make it clear that it is Ukraine and the people of Ukraine who will define this war's aims. We are fighting a just defensive war against invaders who came to our land to literally annihilate us, deprive us of our identity and our right to exist. Russia's genocidal intent has become apparent after massacres in Bucha, Borodyanka, Irpin, Mariupol, and many other towns and villages.
This is why we fight not for political or economic purposes, but for the right of our people to live. We will do so as long as it takes to survive and prevail. We call on our allies and partners to drop ambiguous language and set goals straight. It is true that Russia must not win and Ukraine must not lose. But why don't we set a positive and clear goal in three words: Ukraine must win. When we all set this goal clearly, ways to achieve it will become much clearer too.
Dear friends, With the war entering a longer phase, we hear voices proposing unrealistic ways out of this war: cede territories or make other painful concessions that, in their view, would pacify Putin. Suggestions like these are ill-advised and invite more war, not pave the way to peace. We have followed this path from 2014 to 2022. It has only brought us to a new catastrophe. Russia wants to physically destroy Ukraine and kill as many Ukrainians as possible. Given such a choice the only way out is to force Putin into failure.
Do not worry about his face. He has enough tools at his disposal to save it. His propaganda within Russia can literally direct public opinion in any direction. And he does not need real facts for this. Should he order to withdraw his forces, he will easily explain it to the Russians. They will be told that the Russian army has fulfilled all tasks of demilitarization and denazification by destroying this and that quantity of Ukrainian units, vehicles, facilities, and so on.
The whole idea that Putin is cornered and has no way out is a self-imposed illusion.
On the contrary, Ukraine can and must win. Win peace for itself and for the entire Europe.
Ukraine's victory will be our shared victory. It will ensure generations of Europeans can live in freedom, peace, and stable development. Instead of suggesting how to save Putin's face or feed him more Ukraine's territories and lives, we should all focus on ways to push Russia back.
We feel the support and solidarity of our partners, and we are deeply grateful for it. These are weapons, macro-financial assistance, funds for rebuilding our infrastructure, hospitality towards our refugees, and many other signs of global support. We urge you to continue it as long as it is necessary for Ukraine to prevail.
We didn't ask Putin to go all-in. It was his own choice which he must pay for. Ukraine never wanted this war, but we will be the ones to end it. Sooner rather than later and at a lower cost if we receive all the necessary assistance on time. Ukraine will be a verdict to Putin's regime.
Thank you for your attention and I wish you a productive discussion today.