IHRC: Meeting session
What we do > SMM IHRC > Workshops and Training > Africa > Cameroon
MEETING SESSION ON THE ASSESSMENT OF THE HUMANITARIAN ACTIONS AND THE PREPARATION OF THE HUMANITARIAN AGENDA OF THE INTERNATIONAL HUMAN RIGHTS COMMISSION AND SPECIAL MONITORING MISSION IN THE CENTER REGION OF CAMEROON - YAOUNDE. "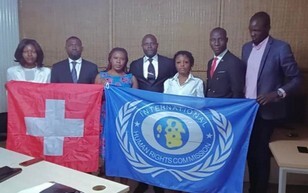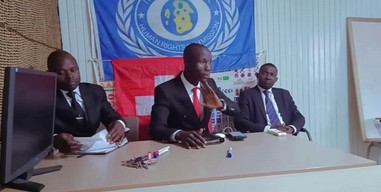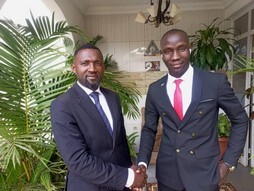 MUNITES Of the Meeting at the IHRC Yaounde Branch
The International Human Right Commission held a special session meeting with his volunteers in Yaoundé, Cameroon on 20th July 2022, which has been headed by His Excellency Hiroua Goare Bienvenu, The MNVC/PEACE AMBASSADOR/DIRECTOR OF THE DIPLOMATIC PROTOCOL OF IHRC IN AFRICA WITH THE DEPUTY MR. IGNASIUS ASONGNKENG AND THE ENVOY MR. BOULI DJIMITRI.
Furthermore, the aim of the session meeting was focused on the assessment of the humanitarian activities and the diplomatic mission undergoing with the Government of Cameroon and the International Human Rights Commission undertaken by the SMM IHRC Volunteers Yaoundé branch and the lunch of the further humanitarian activities agenda by team Yaoundé.
However, this meeting session was emphasized on the mission and goal of IHRC /SMM and the main role of volunteers in this prestigious Organization.
At the end of the meeting session, some diplomatic humanitarian agenda was adopted for the purpose of IHRC's Action in Yaoundé and in Cameroon at large.
---
- SECRETARY SAMANTHA
- ENVOY MR. BOULI DJIMITRI
- MNVC/PEACE AMBASSADOR/DIRECTOR OF DIPLOMATIC PROTOCOL OF IHRC IN AFRICA H.E HIROUA GOARE BIENVENU