IHRC SMM
What we do > SMM IHRC > Workshops and Training > Africa > Nigeria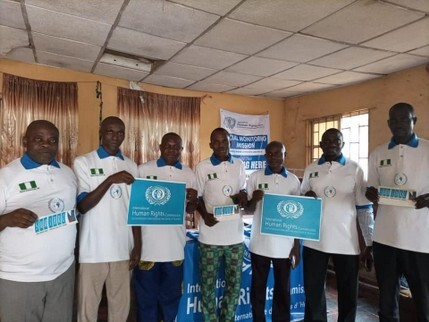 Nigeria: IHRC SMM Ogun State Holds First Conference, Inaugurates New Volunteers.
The Special Monitoring Mission of the International Human Rights Commission in Ogun State Nigeria had this Saturday 21st August 2021 held their first meeting at IHRC Ogun State Regional Office. The Meeting Session was chaired by Comrade Amb. Lukman Kazeem, alongside Comrade (Dr.) Imasuen Mike and Comrade (Dr.) Abatan Adio representing Lagos State Chapter in Southwest Region.
Comrade Amb. Lukman Kazeem expressed his gratitude with a brief introduction to the International Human Rights Commission as a Transnational Organization working to uphold the rights of humans in respect to the United Nations Universal Declaration of Human Rights in 1948.
He added the IHRC is a global frontline Organization promoting, encouraging respect for human rights and fundamental freedom as well as mitigating the violators of human rights.
He further explained that IHRC promotes peace, gender equality, health, economic progress, and educational access, awareness concerning the rights of children, women, and youth building in the world.
IHRC dream of inherent dignity, equal and unchallengeable rights of all members of the human rights family is the found of freedom, justice, and peacebuilding of the world. Whereas disregard and contempt for human rights have resulted in the world in which human beings shall enjoy the freedom of speech, beliefs, and freedom of fear as proclaimed as the highest aspiration of the common people.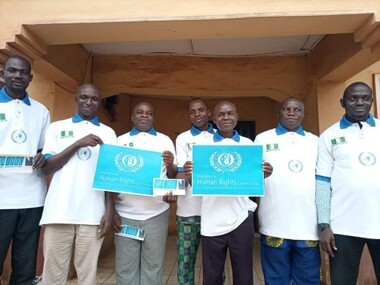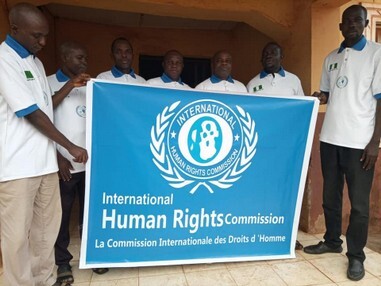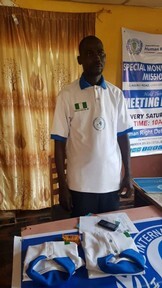 It is essential if a man is not compelled to have recourse as last resorts to rebellion against tyranny and oppression. Human rights should be protected by the rule of law to assist the world in the regulation of human dignity.
In Ogun State and Nigeria u IHRC will encourage the government and those who hold power to end abusive practices and respect for international human rights laws. We'll enlist the public and the international community to support the cause of human rights for all.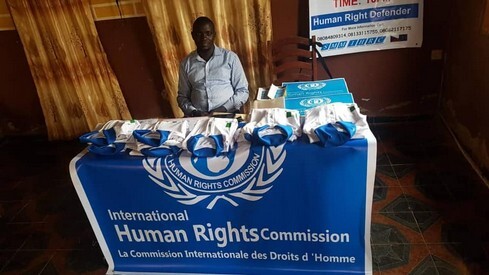 The meeting ended with the endorsement of new volunteers to IHRC SMM led by Comrade (Amb.) Lukman Kazeem Adeyinka.
Present in the meeting were Dr. Imasuen Mike, Dr. Abatan Adio amongst other volunteers.
In closing remarks, Volunteers appreciated every concentrated effort in making the meeting successfully, pledging solidarity to support in achieving the desired goals.
We appreciate the leadership of Amb. Dr. Friday Sani MNVC SMM IHRC Nigeria, and Amb Sulaiman Asiru NVC IHRC-SMM for the Encouragement.
Reported by:
Comrade Amb. Lukman Kazeem Adeyinka
SMM IHRC acting RVC
Ogun State Region.
---

Editorial:
Fidelis Onakpoma
IHRC Editor-in-chief