LITTORAL ZONAL CAMPAIGN ON THE PREVENTION OF CHILD SEXUAL ABUSE
What we do > SMM IHRC > Workshops and Training > Africa > Cameroon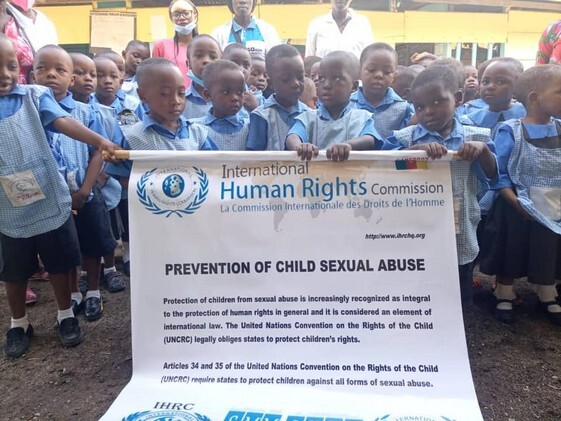 LITTORAL ZONAL CAMPAIGN ON THE PREVENTION OF CHILD SEXUAL ABUSE
"Child sexual abuse is rampant in societies where fear, violence abound" (
David Finkelhor
)
.
---
Child sexual abuse has become rampant in Cameroon. The need to raise awareness and making great strides to educate parents, schools, youth organizations and the public about it, including ways to prevent becomes very pivotal.
In Cameroon, child sexual violence happens much more often than people think. One child in five is thought to be a victim of sexual violence.
In 70 to 85 per cent of cases, children know their aggressors. 90 per cent of cases of sexual abuse are not reported to the authorities.
To this end, giving that all children have a right to be safe and should be protected from all forms of abuse and neglect, and considering that International Human Rights Commission (IHRC) has as part of its mandate to protect children from sexual abuse and neglect, IHRC Littoral zone organized a child sexual abuse prevention campaign at the Grace Land Nursery and Primary School Douala. Organized by Ms. Raissa Job, an active IHRC SMM volunteer in Douala, the campaign was aimed at raising awareness among children and teachers about the scale of the problem and to provide them with the knowledge they need to prevent child sexual abuse and report instances.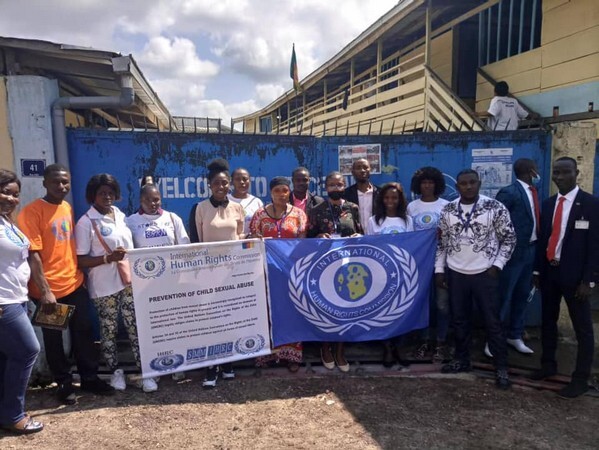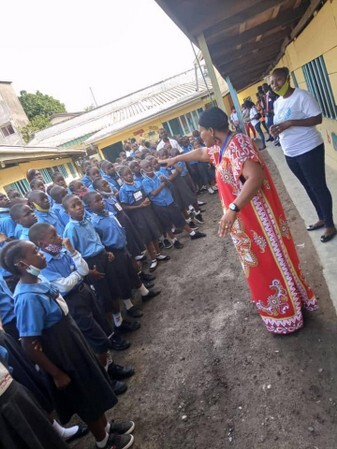 Using basic English language, with an interpretation to the French language to the utmost understanding of all the children, educative talks on child sexual violence were delivered to about 500 kids by IHRC SMM National Volunteers' Coordinator/Peace Ambassador for Cameroon H.E. Holy Anagho Asanji. She educated the children concerning their bodies, sex, boundaries and what healthy relationships look like.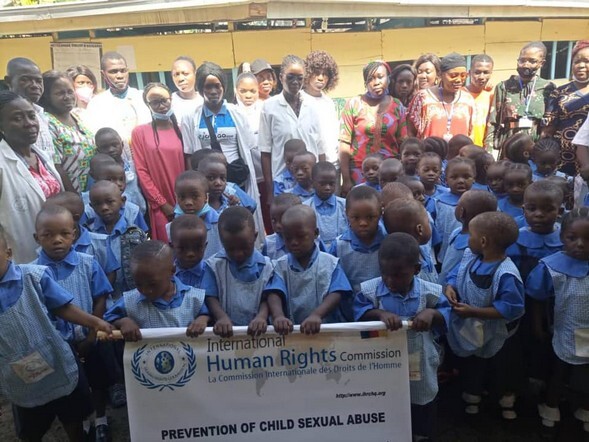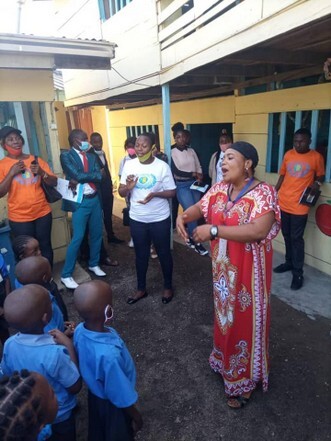 The kids were also taught that they have the right to say "no." As such they will become less vulnerable to people who would violate their boundaries, and are more likely to report if abuse occurs.
H. E. Holy Anagho Asanji emphasized and re-emphasized to the children on what parts of their bodies others should not touch. She also mentioned that the abuser might be an adult friend, family member, or older youth.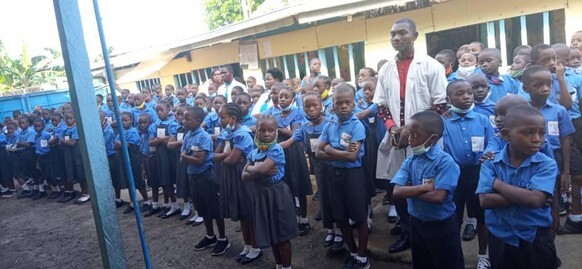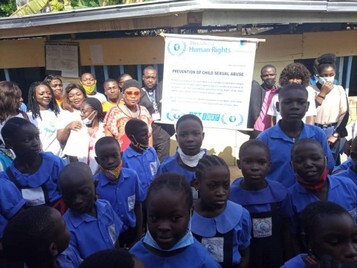 Teachers were also taught on how to use everyday opportunity to talk about sexual abuse to the children.
IHRC team from Buea led by IHRC Multinational Volunteers' Coordinator/Peace Ambassador H.E. Hiroua Goare Bienvenu for central Africa at the end of the program thanked immensely the organizer for the work well done.
Reported by
- volunteers of Douala
-Volunteer Raisa Job
-NVC/Peace Ambassador for Cameroon H.E Holy Anagho Asanji
-MNVC/PEACE Ambassador Of IHRC for central Africa. H.E Hiroua Goare Bienvenu