King of the kingdom of Hawai'i
Foreign Affairs > Kingdom of Hawai'i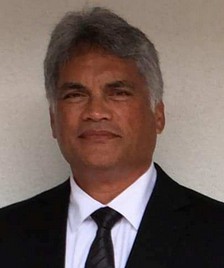 His Royal Majesty, Sovereign King of the kingdom of Hawai'i, Dr.Edmund Keli'i Silva, Jr received today the nomination for Global Peace Ambassador IHRC.
Thus,His Royal Majesty accepted the accession of supporting humanitarian activities of the Secretary General of IHRC, Prof. h.c. Sir Rafal Marcin Wasik.
Thank you to His Royal Majesty and welcome to the International Human Rights Commission
family.
Issued:
Secretary General IHRC
Prof.h.c.Sir Rafal Marcin Wasik