Brandigo
Foreign Affairs > Cooperation > Asia > Pakistan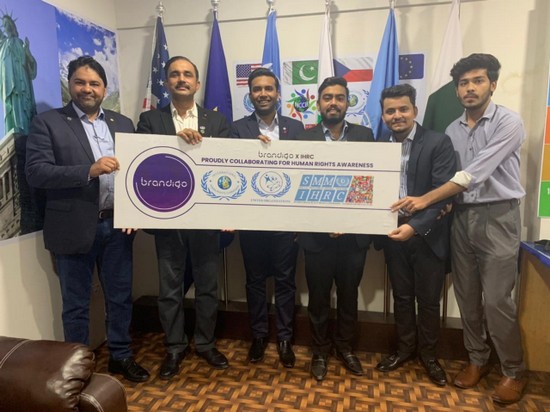 International Human Rights Commission moving towards digital transformatio thanks
DIGITAL APPROACH TO GROWT
Advances in technological capacity have played an increasing role in helping human rights educators and political activists promote the dignity of people worldwide. Digital Information and
Communication Technologies (ICTs) are being deployed to foster and optimize informal rights education with a view to securing rights for citizens who might be subject to abuse and torture.
Social media are regarded as a kind of internet based communication platforms, with the provision of end-to-end communication on one's social network where users can be identified.
With the visionary approach of Secretary-General IHRC Prof. Rafał Marcin Wasik & to spread the vision & mission of
International Human Rights Commission
using Social & Digital Media.
IHRC is proudly collaborating with
IBrandigo
A Digital Growth Agency. A Digital Growth Agency specializing in building brands, increasing sales, revenue & visibility. iBrandigo, previously known as HHMM International was established back in 2010 in New Jersey & was re-branded as iBrandigo in 2017 in Dallas.
IBrandigo
has worked across a diverse portfolio of clients both regionally & internationally & is equipped with the latest knowledge, skills & expertise to help businesses grow in the modern digital world with a collective experience of 75+ years.
IBrandigo
team has completed over 1,700M+ Impressions, 1250+ Websites Designed, 2.5M+ Emails, 151k+ Designs, 6k+ Logos for more than 11 countries & has driven over 1.25M+ leads through digital marketing for our clients. Everything we do is user-centric; from creative, management, optimization, all are based on the user's experience.
Hasan Ansari
is the proud CEO of iBrandigo, a Business Strategist, Marketing Consultant, Brand Builder, the author of 5 books & 100 articles on digital marketing. Ansari, born in Dallas, Texas is a passionate entrepreneur currently serving as the CEO of iBrandigo. Despite his current position he has been in the marketing industry since 2010.
With almost a decade of social work, Ansari mobilizes the community with positivity & has a mission to improve, not only his community but also communities around the globe. Ansari, also has an extensive background in social working, he has served as the director & chairman of human rights department in UNA-USA Dallas in 2017, called upon as the champion of HeForShe, World We Want & has promoted the SDG goals around the world.
IBrandigo
will work with the strategy of promoting & supporting the mission & vision of IHRC & will also spread IHRC's humanitarian & human rights activities across the globe on social & digital Media.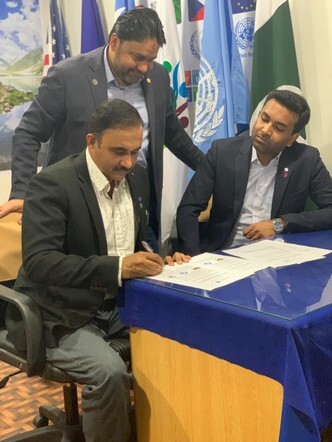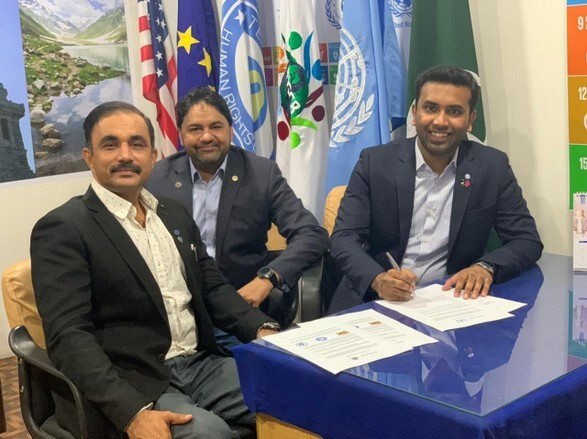 MOU signing ceremony was held at IHRC HQ Karachi Pakistan & was attended by Ambassador Asim Irshad & Team ibrandigo.
Ambassador Mohsin Durrani

Ambassador at Large & Advisor UN Affairs