Covid-19 crisis
Press center > COVID-19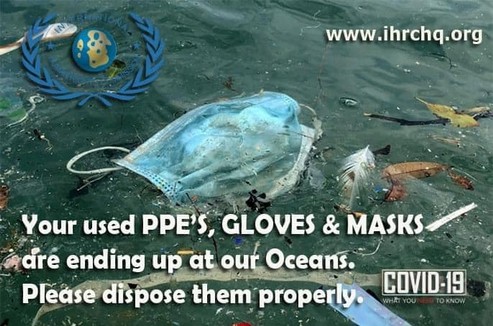 Surgical masks, gloves, protective equipment, body bags -- the Covid-19 crisis has spurred a rapid expansion in the production of desperately-needed plastic products, with governments racing to boost their stockpiles and regular citizens clamoring for their share of supplies.
PPE's, Gloves & Masks has become an additional threat to the world's oceans, which have been choking under the weight of p
lastic at a rapidly increasing rate.
International Human Rights Commission requests every one across the Globe to use PPE's, wear Masks & Gloves as per their Governments instructions & DISPOSE them Properly without destroying our Oceans.

Prof.h.c. Sir Rafał Marcin Wasik
International Human Rights Commission