GSLF EX COMM
Press center > Europe Region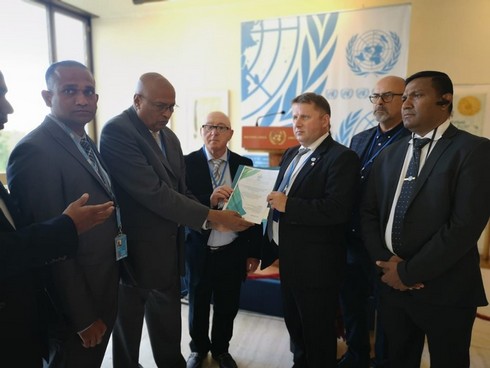 PRESS NOTE FROM THE OFFICE OF THE SECRETARY GENERAL INTERNATIONAL HUMAN RIGHTS COMMISSION:
Global Sri Lankan Forum Executive Committee GSLF EX COMM, handed over report written against LTTE terrorists operation inside the UNHRC-Geneva. Officials from GSLF EX COMM including Mr. Eric Makawitage,
Senaka Rajapakse
, Jayaraj Palihawadena, Chatura Awantha, Janeth, Priyadharshanee and many other members took part in this occasion at the UNHRC. For IHRC, Sir
Rafał Marcin Wasik
, Iurii Kiperman,
Ladislav Tesařík
,
Ruslan Gawrilowski
was present too.