Drug abuse and cultism
Press center > Africa Region > Nigeria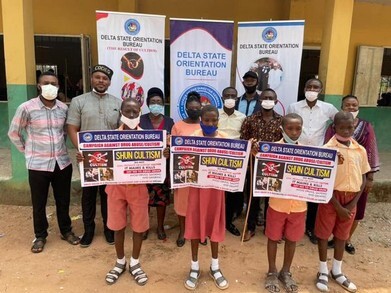 The Special Monitoring Mission of International Human Rights Commission Delta State had acknowledged the Delta State Orientation Bureau for their relentless efforts in the fight against drug abuse and cultism.
The assertion was given in a monitoring mission led by Fidelis Onakpoma, IHRC ZVC Niger Delta along with other Officials-Dr. Uche Paul Esegbue, Comr. Emmanuel Ojeabulu, and Hon. Comr. Wilson Ekwerekwu, during the sensitization program of the Delta State Orientation, organized for secondary schools at Abraka.
Drug abuse and cultism have become a prevalent issue confronting the development of young people.
Our education system is riddled with many unimaginable vices today. Drug abuse and Cultism are part of them as cults exist in many primary, secondary and higher institutions.
Many parents no longer invest time to socialize and monitor their children. The school system as a socializing unit has also lost grip of this function. We are thrown into a quagmire and Delta State Government has taken the bull by the horn in carrying out this campaign to secondary schools.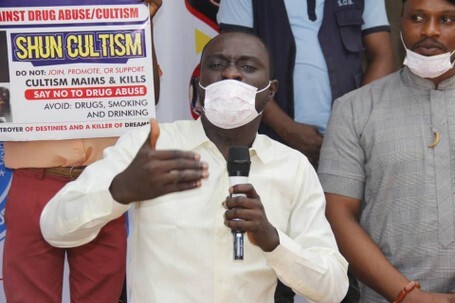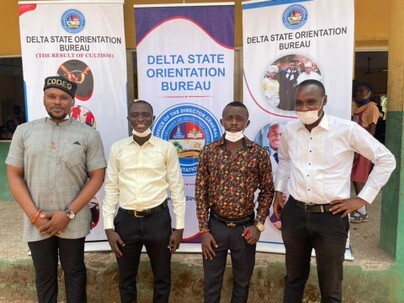 It is on this premise, we commend the Director-General Delta State Orientation Bureau, Barr. E.A. Uzum and his team for this laudable initiative. We hope, that a follow-up mechanism such as drug tests, rehabilitation, and other support programs would also be implemented.