Executive Summary
About HQ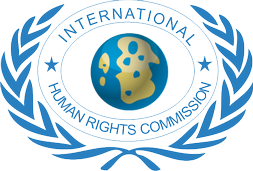 INTERNATIONAL HUMAN RIGHTS COMMISSION
Uraniastrasse 34, 8001 Zurich
Transnational Intergovernmental Organization
"
Because what we do today,
we do for Generations
"
Prof.h.c. Rafał Marcin Wasik
---
International Human Rights Commission Foundation - IHRC
is a neutral, transnational intergovernmental organization based in Switzerland.
He is an experienced, highly specialized peace negotiator and humanitarian aid provider, managing the work of the international IHRC Group. Thus, it guarantees professionalism, reliability, quality, independence and transparency of all members of the IHRC Group and their activities.
Since its inception, IHRC has operated mainly in the international arena in zones of war and military operations, territorial and national conflicts, and humanitarian disasters.
On 3 continents, we closely cooperate with state authorities, creating conditions and securing platforms for official and unofficial work and arrangements aimed at resolving conflicts and restoring the application of HUMAN RIGHTS.
The IHRC Group works independently for everyone and everyone, regardless of skin color, religion, national or political affiliation, origin and wealth.
We work for the broadly understood HUMAN RIGHTS and all the resulting principles of local and international coexistence.
The originator of the Organization is Rafał Marcin Wasik, Honorary Professor of Economics and Organization Management from the University of Economics in Białystok, Poland, co-author of the book New Economy System 3.0 Sustainable Macroeconomics with Green Rendite published in Austria by
Platzer-Rothschild
.
International Human Rights Commission Group is positively verified over the years by state and local authorities as well as organizations operating supranational as well as locally in over 100 countries around the world. The primary goal of the IHRC Group is to promote and implement into the legislation, customs and standards applicable to the full extent of HUMAN RIGHTS and all the resulting principles of local and international coexistence. Respect for these principles applies to everyone, everywhere in the world. The IHRC Group works for everyone, but also for everyone, regardless of skin color, religion, political affiliation, origin or wealth. And because one of the fundamental human rights is to live in peace, a key task for the IHRC Group is to work with national governments to seek and promote peace. The IHRC as an organization works and is actively involved mainly in the areas of diplomatic disputes, armed conflicts and war. As highly experienced organizations, based on the group of world-class specialists operating within them, the IHRC Group very effectively seeks, negotiates and implements new ways of reconciliation, mutual cooperation and resolving existing disputes in a peaceful manner.
The IHRC Group is currently carrying out extensive humanitarian and peace work:
• Leading the Group, the IHRC Foundation from Switzerland, on the basis of the Memorandum signed in April 2022 with the Ministry of Foreign Affairs of Ukraine, as well as with many Provincial Military Administrations of Ukraine and the authorities of the main cities of this country, provides humanitarian aid to civilians and evacuates them through the corridors of life . It is the first supranational intergovernmental organization to sign such a memorandum during a regular war.
• In the Republic of Chad, after the assassination of democratically elected President Idris Deby in 2020, the IHRC acts as a diplomatic peace organization under a Memorandum with the country's authorities.
• For the Georgian Autonomous Republic of Abkhazia, the IHRC Foundation from Switzerland in cooperation with IHRC Czech Republic provides in-kind humanitarian aid to refugees, including those in need in the territory of the non-recognized Republic of Abkkhazia of the Russian Federation.
The history of the IHRC Group
International Human Rights Commission Endowment Found in Czech Republic
was founded by prof. h.c. Rafał Marcin Wasik in 2017 as the IHRC Endworment Found in the Czech Republic and to this day deals primarily with the protection and respect for human rights around the world and humanitarian aid, she is, by changing the existing founders to the IHRC Foundation, a daughter of the Swiss IHRC Foundation, which is its founder. IHRC Czech Republic has accredited branches in Georgia, Ukraine and Lebanon. He is a member of the Department of Migration and Home Affairs, thus making a significant contribution to the protection of human rights.
Structure of the IHRC Group
IHRC public
organization
Ukraine (1426309)
1) Diplomatic Corps
The IHRC Group has signed agreements with the governments of Ukraine, Bissau-Guinea, the Republic of Niger, Republic of Chad, Autonomous Republic of Abkhazia and the Kingdom of Hawaii, officially registered branches in Switzerland, Georgia, Ukraine, Lebanon, Nigeria, Niger and Bissau-Guinea and our diplomatic corps currently consists of around 100 people from 38 countries. They cooperate on a daily basis with the governments, institutions and authorities of countries with which the IHRC has concluded agreements or conducts activities aimed at signing them. He is also negotiating with the authorities of many countries regarding joint actions to protect human rights. The diplomatic corps also supports local IHRC offices in cooperation with local and national authorities and in the planning, coordination and logistics of humanitarian aid. An important part of the activities of the IHRC diplomatic corps is support and technical assistance for SMM IHRC volunteers working in the field. The IHRC, being diplomatically recognized by state authorities, enables the implementation of its own projects and those of organizations focused on its platforms without obstacles and risks, and to reduce administrative overhead or to keep bureaucratic obstacles low.
2) Global cooperation platforms "United Organizations" and "International Local Partnership"
The second pillar is made up of "United Organizations", which brings together international organizations, associations, state ministries, state authorities and companies from all over the world, thus offering an international platform for cooperation and development. Regardless of their size and location, membership of the "United Organizations" is open to all organizations that work to support those in need of protection and to promote the common good of humanity. The IHRC found that many small and medium-sized organizations face insurmountable local resistance and / or government indifference. The IHRC brings together international organizations with the same goals, thus helping them to be more weighted and more effective in protecting human rights. The "International Local Partnershi" (ILOPA) program is also heading in the same direction, providing a platform for local governments around the world to improve the quality and efficiency of their services to local people through continuous, close and direct cooperation.
Local government agreements ILOPA
Boavista

,

Grande de Santiago

,

Riberia

,

Santa Cruz,

Sao

Domingos

,

Sao Miguel,



Chernihiv

,

Drochobych

,

Kharkiv

,

Kyiv

,

Lviv

,

Polonne

,

Poltava

,

Pryluky

District

,

Rivne

,

Zaporizhia



3) Observatory for the Supervision and Protection of Children, Youth and Women (OCYW)
The Observatory for the Supervision and Protection of Children, Young People and Women (OCYW), which is based in the Children, Youth and Women section of the IHRC, aims to protect and combat hardship, poverty, exploitation, abuse and all forms of 5 violence and intimidation (including preventively). The observatory is headed by Dr. Salvatore Pignataro, a world-renowned forensic criminologist and security expert. More information on the Observatory's activities can be found at the following link: https://www.ihrchq.org/observatory.html.
4) Special Monitoring Mission IHRC - SMM IHRC volunteers
The heart of the IHRC Group is currently made up of over 5,700 volunteers from 110 countries on six continents. Coordination structures have been established in each of these countries to act as local IHRC offices. It is volunteers who, with their daily and tireless commitment, enable activities and implementation of aid projects. Volunteer activities around the world focus on the implementation of humanitarian projects, the protection of human rights, and the monitoring of the social and political situation on the spot, to be able to intervene quickly and in a targeted manner when needed. Especially during the Covid-19 pandemic, IHRC volunteers, led by local IHRC coordinators, provided food aid, conservation materials and awareness programs for infection prevention to hundreds of thousands of people around the world. Volunteers also played an important role in strengthening and protecting democracy by being official observers of the presidential, parliamentary and local elections (especially in Ukraine, Chad and Cape Verde) and thus made a significant contribution to fair elections. Volunteer activities related to combating human trafficking and migration also come to the fore.
---
Since 2017, IHRC has implemented in many countries, such as Poland, Ukraine, Pakistan, Jordan, Lebanon, India, Iraq, Bangladesh, Sri Lanka, Malaysia, Saudi Arabia, Egypt, Algeria, Morocco, Ghana, Nigeria, Chad, Burkina Faso, Gabon, Burundi, South Africa, Central Africa, Cameroon, Georgia, Ukraine over 1,200 local aid and education projects. As part of these projects, the IHRC Group campaigns in particular for the rights of women and children, environmental projects, education and the distribution of food and medical products. An important aspect implemented by the actions of the IHRC Group j It is also building awareness of the personal values ​​of local societies and implementing health programs that protect local societies against uncontrolled epidemics.
During the Covid-19 pandemic, IHRC implemented numerous relief projects around the world. The IHRC Group clearly carries out tasks of high international importance in the public interest in close cooperation with states and international organizations. The goal specified in the statute has been and is being realized all over the world also thanks to numerous targeted projects.
Among them, an important role is played by the project "Future", in which representatives of the governments of several European and African countries were involved. It aims to stop wild migration, which threatens the life and health of migrants, from Africa to Europe by creating alternative perspectives for development and improving the situation in the places where migratory flows arise. Equally important, developed in cooperation with IHRC Ukraine is the project "Free Ukraine - Free Europe", which is a road map to end the armed conflict in eastern Ukraine.
Many targeted projects are created in cooperation or as support for international organizations with which the IHRC Group has signed cooperation agreements. Examples of this can be, among others contracts with:
- National Agency for Trafficking in Human Beings of Nigeria (NAPTIP)
- Cape Verde local governments - the African Union AU-ECOSOCC
- ministries and organizations from the Ivory Coast
Additional satisfaction resulting from the activities of the IHRC Group are the real benefits flowing to the groups for which we operate. This is evidenced by thanks and support from individuals, associations, organizations as well as local and state authorities.
Financing
It should be remembered that no project can be implemented without funds. The IHRC Group, which is not a business and non-profit group, is dependent on financial and material support from third parties. The IHRC Group is mainly financed by donations from private and institutional sponsors and grants. In addition, the IHRC is financed by the revenue from licensing fees for using the trademark and name protected. As a non-profit organization, IHRC does not make any profits and, of course, does not pay dividends etc., but uses all funds exclusively for the implementation of its statutory activities. In addition to purchasing the necessary aids, the IHRC uses its funds, in particular, for the maintenance and operation of embassies and offices, as well as for the purchase and operation of means of transport. All financial flows are compliant with EU Directives 2018/843 and 2018/1673 and take place through accounts with recognized financial institutions. Full transparency applies when all funds are used. Everything is fully documented and the relevant documents are available for inspection by authorized authorities Much of the donation is in kind. In particular, the aid received from donors is provided by the IHRC to those in immediate need. Shipping and logistics costs are often covered by sponsors. Some transport and shipping companies also contribute with free transport, which often makes it possible to implement projects. Volunteer assignments are largely financed by the volunteers themselves or by local donations. Local sponsors often provide the necessary aids (food, clothing, blankets, medical protective materials, etc.) on site. All volunteers are strictly prohibited from accepting any donation on behalf of the IHRC. This rule is also clearly stated on all membership cards.
It is certain that the IHRC Group plays a key role in an important area of ​​international relations and has a very high degree of international recognition and an extensive structural network. The Group has implemented and carries out numerous projects all over the world in close cooperation with states and institutional organizations. The IHRC Group has undertaken and will continue to undertake state tasks and tasks of public interest in the areas of nutrition, migration, health protection, education, democracy, and human rights.
IHRC also has a proprietary "LOGO" graphic and a name in the
WIPO - World Intelectual Property Organization ( United States ),
EUIPO - European Union Intellectual Property Office,
IPO UK -Intellectual Property Office United United Kingdom,
IPO- Intelectual Property Organization Pakistan,
Ministry of Industry Trade and Investments Commercial Law
Department Trademarks Patentsand Desings Registry Nigeria,
OA- African Intellectualy Property Organization
WIPO ( India - IN, African Intellectual Property Organization - OA, Pakistan-PK )

Cert.No:

1590225,
WIPO United States of America - US,
Cert.No:
1 590 225
,
African Intellectualy Property Organization
(
OA)
No:
15124001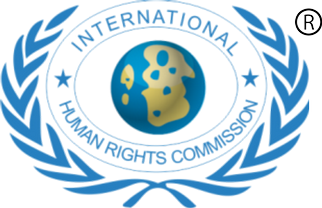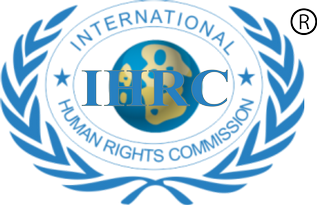 ---
IHRC is authorized by the IHRC Founders to use the United Organizations Logos
EUIPO - European Union Intellectual Property Office 018565691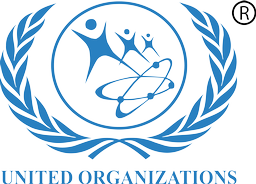 ---
IHRC informeds about

World News Copyright
The prohibition of processing the data of the organization and its members, in particular applies to persons or others, who submit slander or untrue content in the mass media.
copyright / confidentiality penalty $ 1 million
according to Article 6 of the agreement, the competent is arbitration
court.