Helps Youth
Press center > Africa Region > Nigeria
IHRC Ambassador of Peace Suleiman Ashiru helps youth in Nigeria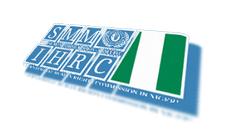 My Special Thanks
to Amb Dr. FRIDAY SANI Country Head To Nigeria at IHRC for his daily working to achieve human Rights and Quality Education Across Nigeria I lead this Distribution of learning and Teaching materials at Jibwis Science day Secondary School Ningi, Bauchi State Nigeria
In the Effort of International Human Rights Commission Under the Leadership of Sir Rafal Marcin WASIK to Support Child' Education, long-lasting impact on global development, and promoting the national interest of a country. By Giving acknowledge About the importance of education, and truth for promoting the world outlook.
Where Giving Quality Education is the key to personal development and the future of every societies.
It is the bedrock of informed, tolerant societies, and a primary driver of sustainable development. The COVID-19 pandemic has led to the largest disruption of education ever.
If you/we want to change the world, you/we have to focus on education and increase in knowledge. Make them master of education, In order to undertake to change the world.
Because the development and progress of any society. It is a base upon which the whole building of human development stands. So Getting proper education is necessary for success in life just like the food is necessary for the healthy human body. So good education is constructive in nature which is very helpful in future life.
International Human Rights commission has Mission by 2030, to ensure that all learners acquire the knowledge and skills needed to promote sustainable development, including, among others, through education for sustainable development and sustainable lifestyles, human rights, gender equality, promotion of a culture of peace and non-violence, global citizenship and appreciation of cultural diversity and of cultures contribution to sustainable development.
Reported:
Sulaiman Ashiru
SMM IHRC MNVC TO AFRICA & PEACE AMBASSADOR