Diplomatic Visit to Chad
Press center > Africa Region > Chad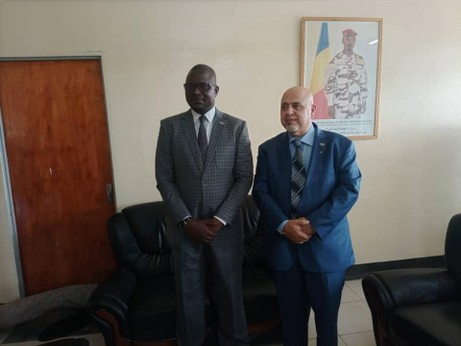 Chad: IHRC Diplomatic Visit to Chad Ministry of Foreign Affairs
In respect to the Diplomatic Interventions of the International Human Rights Commission (IHRC) in the Republic of Chad and maintaining the conventional protocol between the International Human Rights Commission and the Chad Government, IHRC High Commissioner Ambassador Romanos Raad, and the Multinational Volunteers Coordinator and Peace Ambassador for IHRC Central Africa, H.E Hiroua Goare Bienvenu paid a diplomatic visit to the General Director of Protocol of the ministry of foreign affairs of Chad, M. M'Batna Krazidi
The diplomatic meeting which was held on 5th August 2021 with the Director-General of Protocol Affairs in Chad, emphasized the preparation of the IHRC Diplomatic Mission and the necessary protocol credentials that will foster expected results.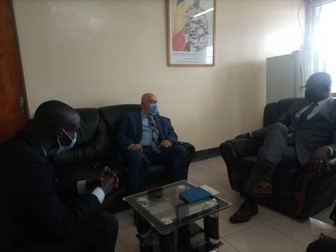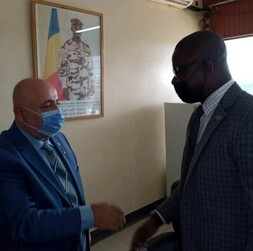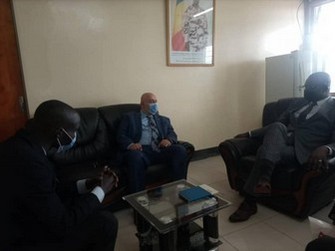 The High Commissioner Ambassador Romanos Aziz Raad emphasized the mandate of the International Human Rights Commission (Specialized and Transn ional Organization) which is working to uphold Human Rights in the globe and make the world a better place for everyone regardless of their color, sex, country.
He added IHRC mission in Chad is to help promote peace, build stronger security and appropriate democratic transition through finding lasting resolutions that uphold stability, inclusion, and dialogue amongst citizenry.
While responding, the Director-General of the Protocol of the Ministry of Foreign Affairs of Chad reiterated the government's readiness to cooperate with IHRC in achieving their results, adding that through the Ministry of Foreign Affairs, all assistance
needed will be given on merit.
Reported by
- NVC of Chad Kemba medar ousmane
-MNVC/Peace Ambassador. H.E. Hiroua Goare Bienvenu
---

Editorial:
Fidelis Onakpoma
IHRC Editor-in-Chief