Humanity
Press center > Secretary General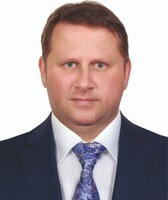 After many personal and professional twists and turns, I've finally found the joy that I was searching for through serving others via my nonprofit. I believe we all have a power, some sort of talent that comes naturally to us. But it isn't just about discovering this gift and keeping it to yourself.
To understand human nature is to grasp the essence of what it is to be human. According to an ancient lineage of scholars whose work draws on Aristotle, a kind is what it is by rational necessity. It is part of this view that the overall universe is rationally ordered and necessary, and we can understand the order and necessity of the universe by grasping the essences that things in the universe embody.
If we devote our time for the service of our fellow people, we can have the satisfaction of doing at least one good work. We never want to know if anyone around us needs our help, may be a little kind word can make some solution for his problem. But we do not really bother.
Boundaries have been drawn and redrawn, separating the human race into many nations. But across these unnatural divisions there has been an intercourse in art, science, commerce and religion; evidence of man's universal brotherhood.
Humanity is the best religion. People need to understand this that when they die, neither power nor money will remain with them. So humanity should be the biggest religion for each and every one. Humanity is not only about building relationships between one another in the society, but it is about building a bond in society with the help of meaningful values and beliefs.
Mohsin Durrani
Ambassador at Large &
Advisor UN Affairs
International Human Rights Commission