Women
Press center > Asia Region > Mohsin Durrani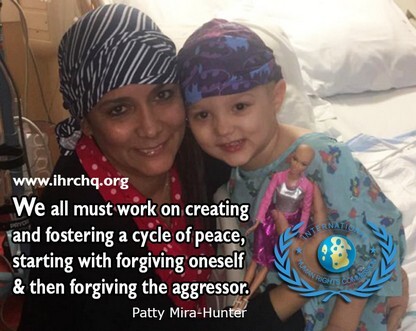 #Women
played a major role, including: Eleanor Roosevelt of the United States; Hansa Mehta of India; Minerva Bernardino of Dominican Republic; Begum Shaista Ikramullah of Pakistan; Marie-Hélène Lefaucheux of France; and Evdokia Uralova of the Byelorussian Soviet Socialist Republic. Collectively, they inserted statements in support of equality, nondiscrimination, and recognizing human beings as born free and equal in dignity and rights.
Patty Mira-Hunter, an international human rights lawyer who has spent 20 years fighting to prevent, protect, and respond to human rights abuses in
#Colombia
, the
#Middle
East, and
#Africa
.
Through her work with
USAID - US Agency for International Development
in the West Bank and Gaza, Patty was moved by the courage and humanity of parents who lost their children in the Israel-Palestine conflict. She witnessed first hand how
#reconciliation
happens when individuals are able to transform pain and hate into love and acceptance through forgiveness.
Through her family, Patty came to believe that human dignity is the foundation for human rights, which in turn, is a precursor for democracy, peace, and stability, and she chose to study constitutional and international human rights law then put it into practice.
Patty became firmly convinced of the importance of creating and fostering a cycle of peace, starting with forgiving oneself and then forgiving the aggressor.
Ambassador Mohsin Durrani
Ambassador at Large & Advisor UN Affairs
International Human Rights Commission